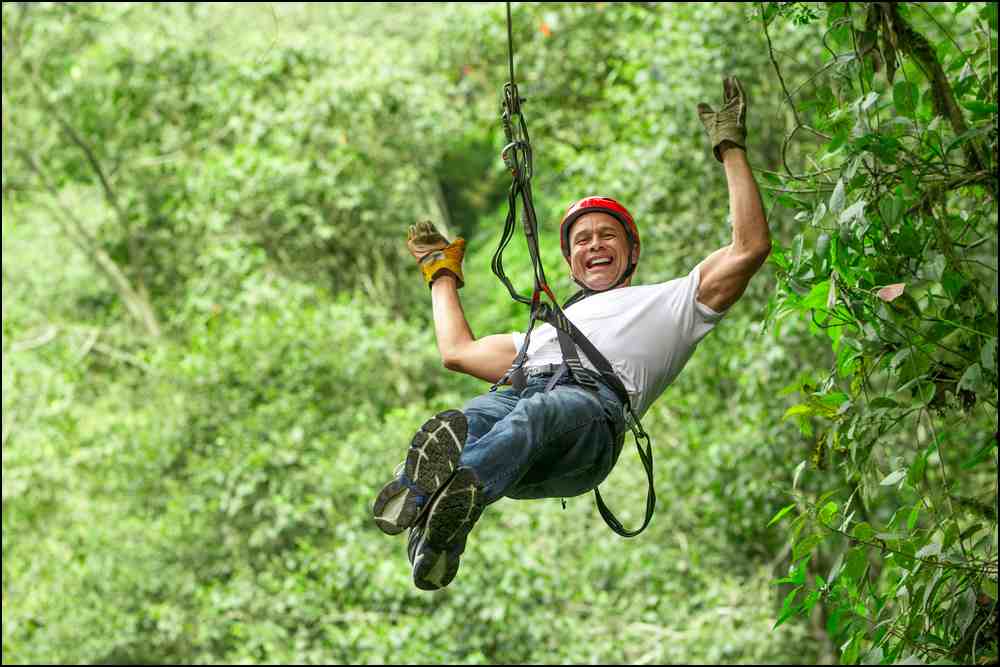 Action Photos For A Dating Profile Are A Must
What are good action photos for a dating profile?  Basically anything outdoors that's adventurous, active, and fun.  You must add an adventurous photo to your dating profile because they're great conversation starters and help compliment a full dating profile portfolio.
Here are a few examples of good action photos for a dating profile:
Hiking
Trail running
Skiing
Rock Climbing
Kayaking
Skydiving
Jetskiing
Riding a horse
Ziplining
Bungee jumping
Scuba diving
Any activity that's outside and fun is a must.  This isn't a photo of you playing chess, cooking, walking at a farmers market, or painting.   Those are good photos but don't count as an "action photo."
A photo of you at the gym doesn't count either.  Seriously, don't even think of using a photo of yourself at a gym.  They don't work.
Why Action Photos Work
Action photos are great conversation starters with women.  It could be some sort of subconscious trigger when seeing a man doing active, semi-dangerous, fun activities.  Or maybe women like the idea of finding someone to do those things with.
One study found men who women find men MORE ATTRACTIVE who have photos of "risk taking" activities. You can read about it in my blog post, What Are The Best Profile Picture Poses For Men? The Ones Where Guys Take Risks.
It's in your best interest to add an action photo to your profile.  Here's 5 tips you to follow when choosing an action type photo.
1. No Selfies
This isn't the time for a selfie. In fact, avoid selfies altogether. You want women to see your entire body in this photo otherwise it looks like your hiding something.  Zoosk found a full body shot results in a 203% increase in emails received so it's critical you show your entire body in this photo.
If you're overweight, you can use a sneaky trick wearing a specific type of t-shirt which gets a woman to focus on your upper chest.  I covered this in a previous blog post How To Be More Physically Attractive To Women With One Photo.
2. Exude Confidence
People who are confident sit up straight and stand tall.  Even if your sitting down push your chest out.  For example, if you're kayaking you clearly can't stand up, so stick your chest out while taking the photo.  You don't want to have a photo of yourself on a kayak leaving over like you're exhausted.
Here are a few ways to show confidence in your action shot:
No slouching
No hunching over
Keep your head up
Stand tall and stand proud
Smile
Raise your arms up (optional)
3. Long Distance Shots Work Well
One study by OkCupid found that men with these types of pictures had a very high success rate; even better than traditional close-up photos.  The reason is these pictures pique the viewer's curiosity because of the nature of the photo.
Look at this photo.  It's breathtaking.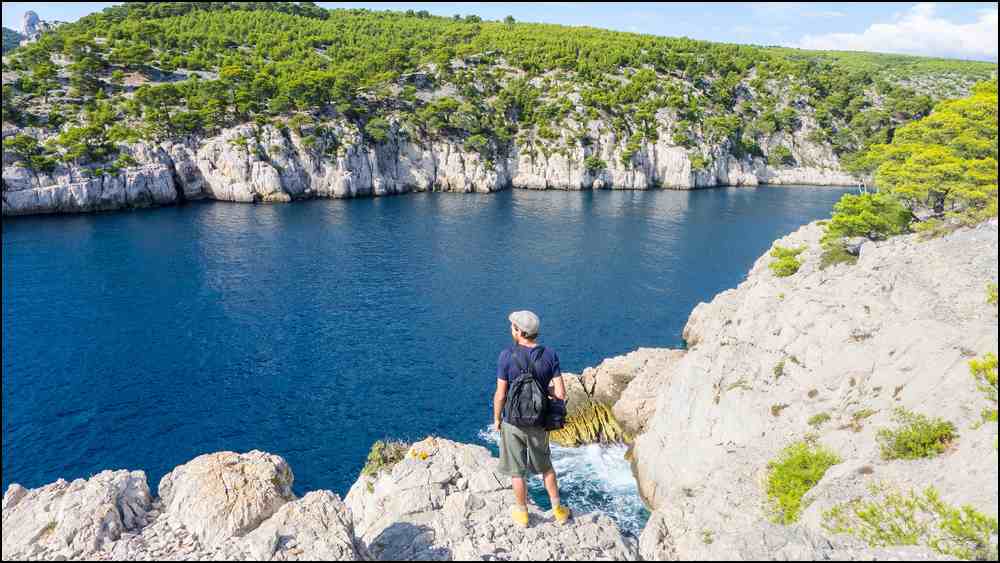 These type of photos suck you in.  You don't have to use a majestic photo like this.  Just use a wide shot of you at the top of a hill after hiking or a photo of you on the beach with the ocean behind you, or maybe snowboarding at the top of the slopes.  You get the idea.
4. You're In The Photo Alone
Women don't have time to figure out who you are, so ditch the group shots.  If you have to point out which guy you are in your photo, you shouldn't use it.
An example would be a photo of yourself white-water rafting like this: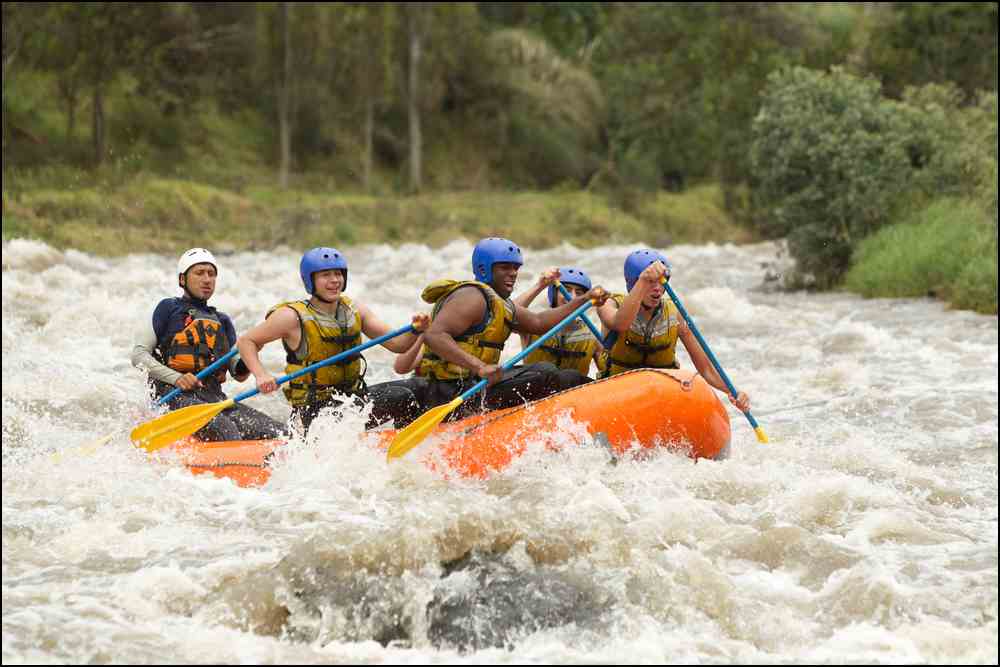 Sure it's a great photo but women can't figure out who you are nor does they have time. It's best to be the only person in the photo even if you're back is to the camera.
Women want to picture themselves alongside you in these photos and certainly won't if you're surrounded by others.
5. You Only Need One Action Photo
Don't go overboard on using action photos.  You only need one of these photos to compliment your portfolio.  Anything else is going overboard.  Your other photos should show your other passions and interests.
You're using this photo to show you have an active side and aren't a couch potato.  One is more than enough.  Too many action shots may scare a woman off because they might think you're some adrenaline junkie.
Final Thoughts
You want a well-rounded dating profile portfolio and a key ingredient is an action shot; you need a photo of yourself doing something outside. Something active. Something fun.  The benefit of this one photo is it may be the difference for a woman to contact you or not.
Do yourself a favor; grab a friend, head outdoors and take some action shots.
No friends?  Don't be afraid to ask a stranger.  It's simple. Just say "Excuse me, can you take a photo of me?"  Nobody will say no.  Come on, how many people have asked you to take their photo?  It's easy.
Do you have any suggestions for action photos for a dating profile? Leave your comments below.