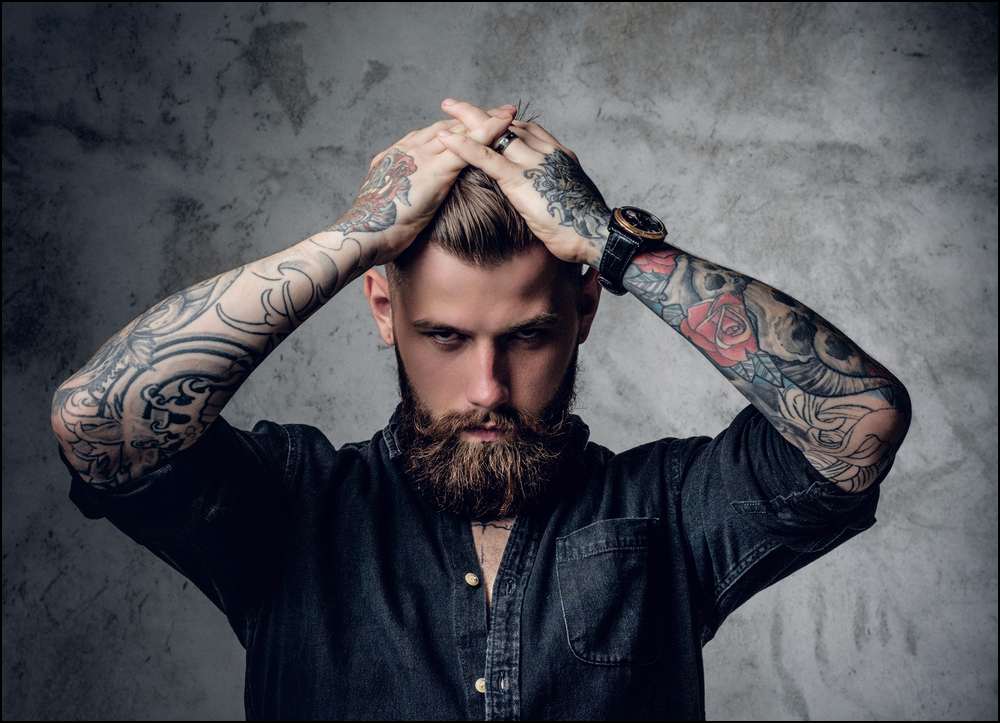 Are Men With Tattoos More Attractive To Women
A recent study discovered women find tattooed men more masculine, more dominant, and more aggressive than men without tattoos. Men without tattoos are viewed as being better long term partners and fathers.
The study, Tattooed men: Healthy bad boys and good-looking competitors, looked at how men with tattoos were perceived by both men and women, but today I'm going to share the findings for women only.
How The Men Were Rated By Women
9 men were photographed shirtless from the waist up. Each male model stood in the same pose with a neutral, non-smiling facial expression. None of the models had a tattoo.
A professional photographer digitally modified the pictures by adding a black arm tattoo with Adobe Photoshop (see below).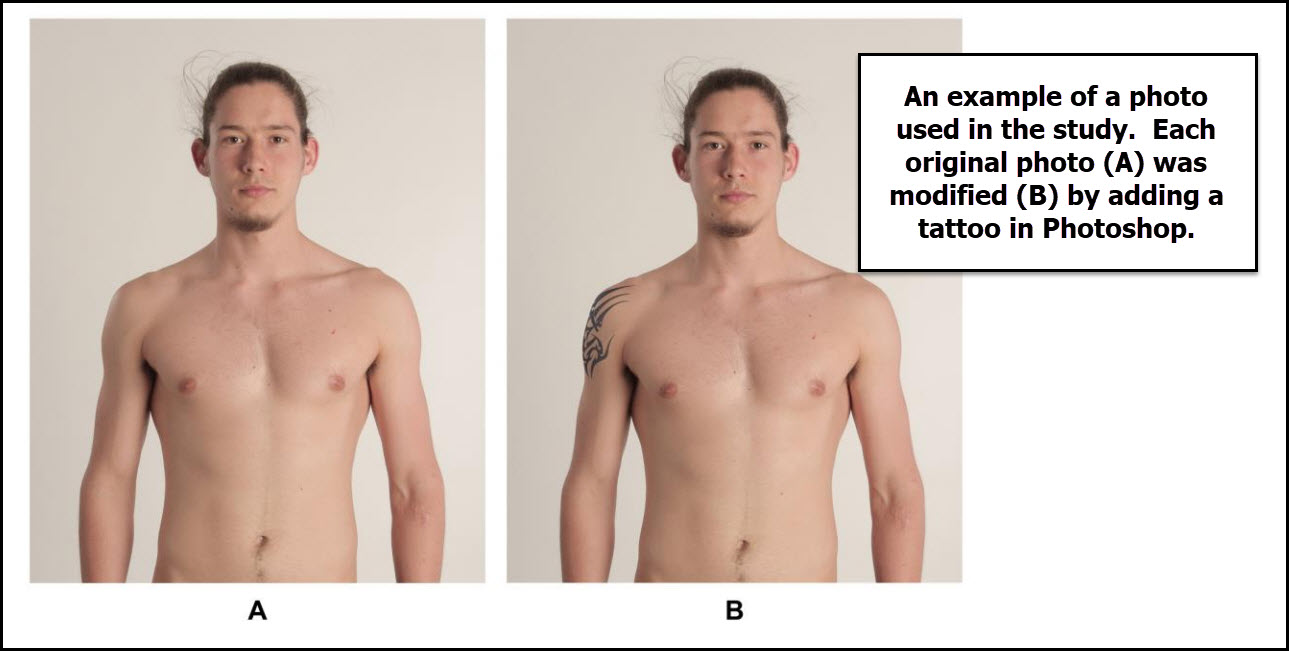 The data for the study was collected by an online survey advertised in social media (e.g. Facebook) as a "male attractiveness study."
Women viewed each of the 9 models once and were asked to rate a randomly selected version of each picture. Each woman rated at least one original and one modified version.
Women rated each picture on a five-point scale (e.g. 1 = very unattractive; 5 = very attractive) for:
attractiveness
health
masculinity
dominance
aggression
good potential partner
good potential father
Study Findings
The study found women rated tattooed versions of the pictures of men as healthier, but not more or less attractive than the non-tattooed photos of men.
Men with a tattoo were seen as more masculine, dominant and aggressive. Women rated tattooed men as worse potential partners and parents than non-tattooed men (see findings below).

Final Thoughts
Are men with tattoos more attractive? The results of the study showed women interpret tattoos as a signal of better health.
Women found men with tattoos are more dominant and masculine, but not worthy of anything more than a one-night stand.  Men without tattoos are perceived as better partners and fathers.
What does this mean for you if you're on a dating site?  If you believe the results of the study, you might want to cover your tattoos on your dating profile if you're looking for a serious relationship. If you're looking for a fling, you should showcase your tattoos.
I'm not saying hide who you are, but women may judge you based on your ink.  Just something you need to consider when looking to meet women online.