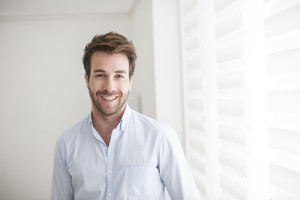 Do Women Like Beards? A Clean Shaven Face?
Which do women prefer?
Beards?
5 o'clock shadow?
Clean shaven?
A ZZ top style beard?
That's the question of the day.
Personally I have nothing against beards. To each his own. They just aren't for me. I may not shave a few days but when it gets to about 4 days I shave it off.
Which do you prefer?
Maybe you think women like clean shaven faces. Or maybe women prefer a little stubble. Maybe women like beards.
I read a recent study that answers the question.
According to a study, The role of facial hair in women's perceptions of men's attractiveness, health, masculinity and parenting abilities, women find men with beards the most attractive.
Do Women Like Beards Study
A research team from the Evolution and Ecology Research Centre at the University of New South Wales performed the testing for the study.
The study enlisted 351 women and 10 men to serve as models.
Each of the models was photographed in 4 ways:
1. Fully shaven2. With 5 days of beard growth (light stubble)3. With 10 days of beard growth (heavy stubble)4. With a fully grown beard
The photos were shown to the female volunteers who were asked to rate the men in order of attractiveness.
Do Women Like Beards Study Results
The results of the study showed that women found men with heavy stubble to be the most attractive.
Men with full beards or clean shaven faces tied for second.
Men with light stubble were deemed the least attractive.
The females were also asked about their menstrual cycles and whether they were using oral contraceptives to see if it altered their perception of attractiveness of the men in the photos.
It didn't.
However, some women who were ovulating at the time of the study did find men more masculine as more hair appeared on their face.
Why Do Women Like Beards On Men?
The study couldn't explain why women find men with heavy stubble more attractive. They do suggest however that it's likely tied to contributing to a mature and masculine image.
The women found all men with full beards to be more aggressive looking, but likely better at parenting than men with less facial hair.
The study also suggests that light stubble might be the least attractive because of its patchy nature.
Conclusion
Do women like beards?
The study concluded that women do indeed find men with beards the most attractive.
Will this change if you want to shave or not? It could possibly attract more women.
I just wanted to present you the facts.
If you do decide to grow a beard you may want to shoot for the 10 day mark to grow your beard.
Here's a video of a group of women and men discussing this study: