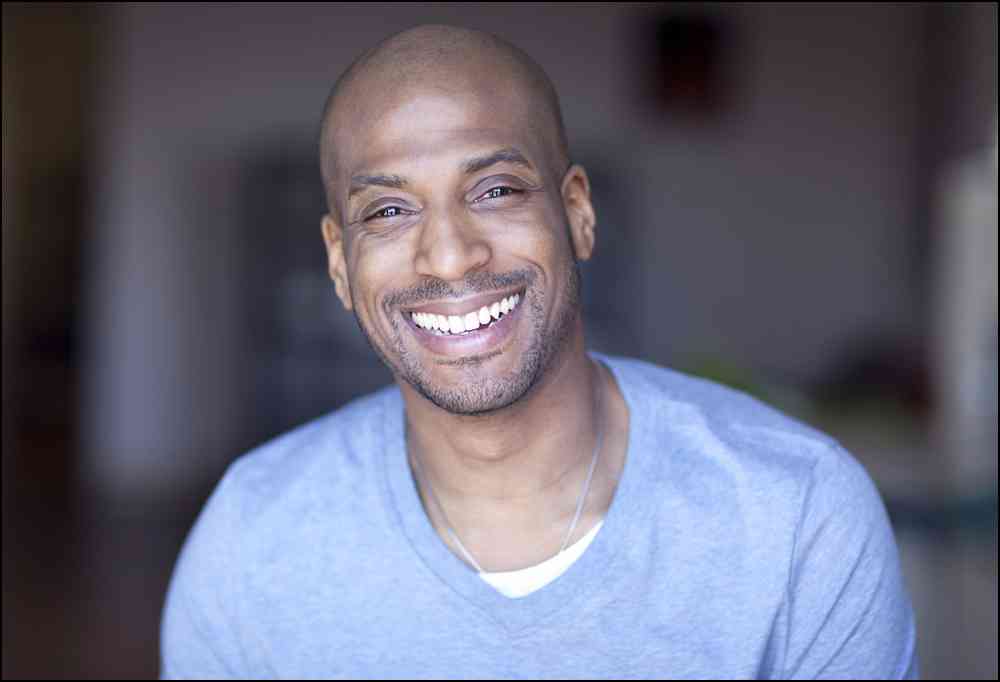 Why Bald Men Are More Dominant And Confident According To Science
Are you afraid of losing your hair and going bald? Don't worry, a study has found women believe bald men are more dominant and confident than men with hair.
The study, Shorn Scalps and Perceptions of Male Dominance, had women rate photos of men to examine the impact of a man's shaved head and his perceived dominance. Women rated the photos of the bald men as more dominant than photos of men with hair.
Study 1 – Perceptions of Shaved Men And Dominance
The first part of the study found bald men are seen as more dominant than similar men with full heads of hair. Men were photographed on an identical background from the chest up wearing a dark suit and tie. 40% of the men had shaved heads. The remaining 60% had hair of various styles.
Women were asked to look at the photos randomly and access their perceived dominance.  The women were asked to rate each man on the following characteristics:
How powerful does this man look?
How influential does this man look?
How authoritative does this man look?
How agreeable does this man look?
How friendly does this man look?
How pleasant does this man look?
When the results were finalized the study discovered women found bald men are MORE dominant than the men with hair:

It's worth noting the race and hairstyles of the men had no significance in the findings. It was all about the shaved head.
Study 2 – Effects of Hairstyle on Perceptions of Dominance
In the second study men whose hair was digitally removed were perceived as more dominant, taller, and stronger than their authentic selves.  Photos of men with hair that were used in the first study were taken and copied to create a new photograph. The new photos had the hair removed so that there were two photos of each man: one with a shaved head (digitally created) and one with a full head of hair (authentic photo).
Women then rated the photos, randomly, for the following traits:
Dominance
Confidence
Masculinity
Norm Violation (normal/abnormal, seemly/unseemly)
When the study was completed the results found the men who had their hair digitally removed were found to be more dominant, confident, and masculine than the photos of the same men with hair.

Study 3 – Physical Description Used to Rate Dominance
In the third part of the study, nearly 600 volunteers were given written and verbal descriptions about two men. The descriptions were identical except for the descriptions of the man's hairstyle:
"John is a white, non-Hispanic male, 35 years of age. He works in the health care sector and has a basic college education. He lives in the mid-west United States. He is 5' 9" tall, weighs 180 pounds, and has [a shaved head/thinning brown air/thick brown hair].
The volunteers were then asked to evaluate the man on several traits.  Men with shaved heads were seen as MORE dominant, masculine, stronger, and better leaders.

It's Not All Good News Though…
Bald men may have been seen as more dominant but the study found a downside:
Bald men were rated as looking older (4 years in one study).
Bald men were rated as LESS attractive than men with hair.
Final Thoughts
Not only did the study find bald men are more dominant, men with shaved heads were also found to be:
More masculine
Stronger
Better leaders
Taller
The study concluded: "Instead of spending billions each year trying to reverse or cure their hair loss, the counter-intuitive prescription of this research to men experiencing male pattern baldness is to shave their heads."
Moral of the story, stop worrying about your hair loss and shave your head.  Why waste money on Propecia, wigs, or laser treatments?  Shaving your head actually, has benefits in peoples perception of you.
One interesting detail about this study; the men in the photos had to be completely hairless. Bald patches or pattern baldness was seen as less attractive and weaker. So ditch the comb-over and shave it off already.
Leave your comments below about the study's findings that women think bald men are more dominant.