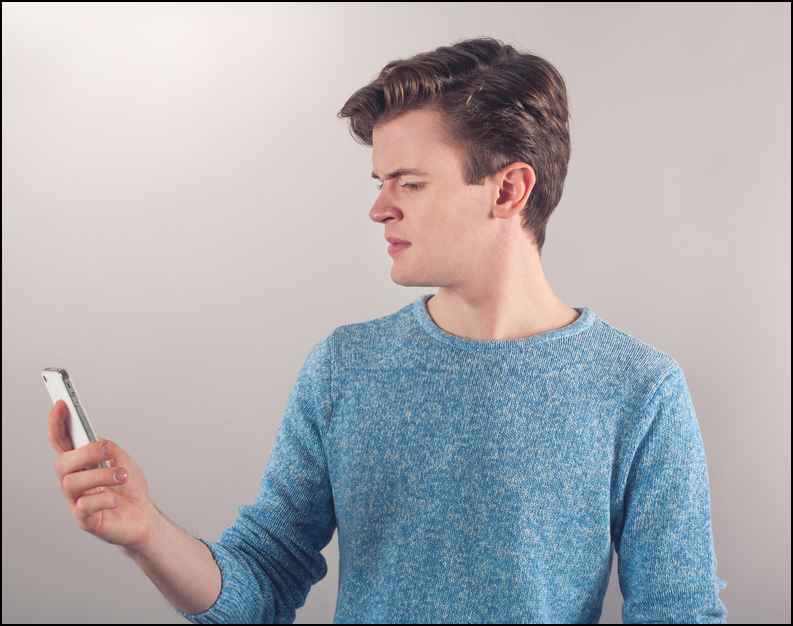 Do You Call or Text a Girl for the First Date?
You have been exchanging emails with that cute girl on OkCupid and finally, get her number. Now comes the dilemma many guys face after getting a girl's number, do you call or text a girl to setup your first date?
According to a study in 2014 by Pew Research Center, 97% of smartphone owners have used text messaging on their phone while 92% of them used their phone to talk as well.
Looking at those numbers it isn't clear if you should call or text a girl. I did find it surprising that people still actually talk on the phone. Shocking.
The Texting Dilemma
I don't worry about if I should call or text a girl to set up a date. I don't like texting because it's harder to determine where you stand with a girl.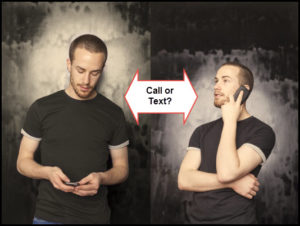 Think about it, if you are on the phone with a girl and ask her out you'll instantly know where you stand. You'll quickly see if she's serious or playing games.
On the other hand, if you text her a message such as, "Hey, let's meet Thursday for drinks. I know a great place that has amazing Margaritas." you have to wait for her response.
And if she doesn't immediately respond comes the waiting….and waiting….and waiting.
With a phone conversation, you can gauge if there is chemistry based on the banter. You'll also hear her voice and get an idea of how the conversation will flow on a date.
But that texting, if you don't get a response the silence can be deafening.
Texting Vs. Calling Stats
Most guys have a problem answering the "Should I call or text a girl to ask her out" dilemma if they don't know the preferred method of choice a woman has for communicating. Some women prefer texting. Some women prefer talking on the phone.
If you are lucky, you'll get a number from a woman who shares on her dating profile that she prefers talking on the phone over "texting." The majority of women don't indicate their preference on their profile, however.
A study in 2013 by the Pew Research Center found "52% of the cell owners with recent dating experience have asked someone out on a date by calling on their cell phone" while "37% have asked someone out on a date by sending a text message on their cell phone."
The study found younger daters (ages 18-29) were equally likely to call someone for a date as older daters (30-49). The younger group, however, is more likely to use texting as a way of setting up a date.
Final Thoughts
So, which is it? Do you call or text a girl when you want to setup the date?
Maybe I'm "old school" because I prefer calling a woman to ask her out for a date. Based on the study, though, if she's over 30 years old, call her. Under 30 years old, text her.
But remember, women are different.
I find being direct works best. When I get a woman's phone number on a dating site, I email her "Are you a texter, or do you prefer to talk? I will have you know my voice has been known to cause women to swoon."
I have never had a woman tell me to text her after sending that message.
When it comes to texting vs. calling, it also depends on how comfortable YOU are. If you prefer texting over phone conversations, that's fine. Whichever way you are comfortable with, be sure you have a plan when you reach out to her.
Show confidence. Avoid asking her "if" she's free.
If you look at my example I simply say "Let's meet Thursday" instead of writing her "Hey are you free Thursday?" or "What do you have going on Thursday?"
A woman who is interested will say "yes" or if she says "no" will tell you when she's free.
And lastly, turn off your phone when you go on a date. Or at least wait to check it when you go to the restroom or she does.


Please leave a comment below because. I'd love to hear if you prefer to call or text a girl to setup a first date.
"Young male reading sms" and "Male Talking Over Phone" images courtesy of adamr at FreeDigitalPhotos.net