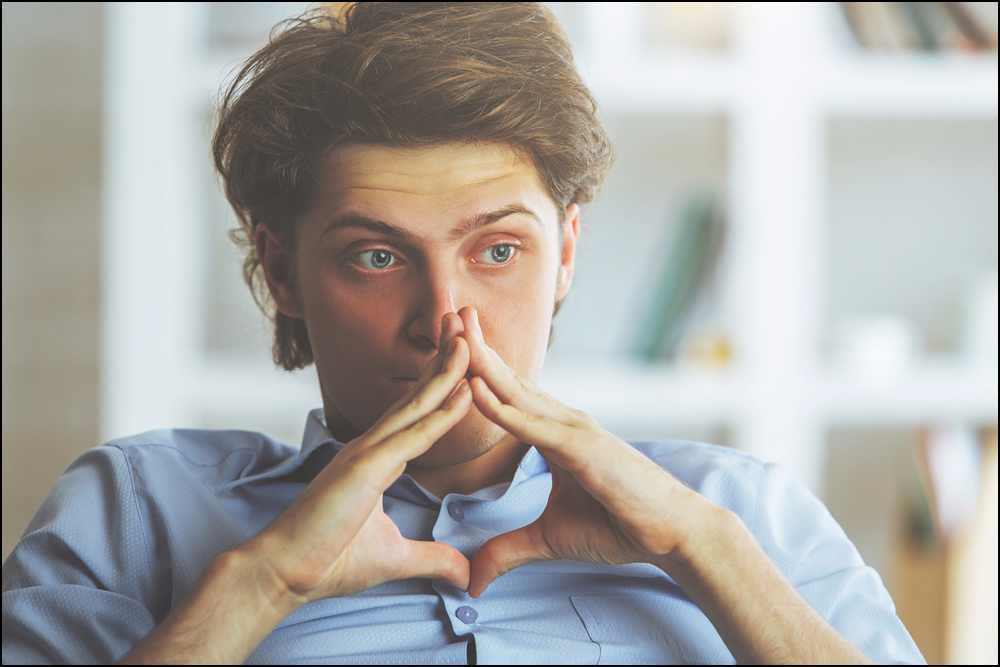 Your Girlfriend's Profile Is Still Up! What Do You Do?
You meet a woman online and it turns into a relationship. You find out later her dating profile is still up. What should you do? The answer is never easy.
The first thing to do is not overreact. It's easy to blow up but you need to first calm down, take a step back, and look at the context of your relationship.  Things may not be what they seem.
I'll get to that in a second but first I want to share with you an email someone sent to me regarding this very topic. It will help clarify things for you.
A Email From Someone Whose Girlfriend's Dating Profile Is Still Active
I get emails daily from men asking for online dating tips or advice in general. Here's an email from Dan when he found out his girlfriends dating profile was still active. Dan was nice enough to let me share his email with you:
"Hi Chris,
I met a girl on OKC at the end of June. We've been exclusive since the end of July. She refers to me as her boyfriend when around people but the problem is that I found out her dating profile is still up on OKC. I found out through my roommate she still has an active profile. He even showed me her profile. Her status is single.
Needless to say, I'm crushed. Is it normal to keep a profile active? I disabled my profile at the end of July. Granted, we have not had the 'official talk'.  Do I dump her?"
Whoa, hold on there Dan.  There's a lot to absorb in Dan's email.  If this were to happen to you, you might be taken aback as well and probably upset, hurt and curious why someone you're dating still has their dating profile active…but…
Dan thinks he's in an exclusive relationship but they never had "the talk" which is a huge mistake. Don't assume someone is committed until you actually have a talk about it.
In fact, when people "slide" into relationships (let things just happen) without sitting down and discussing it, they end up less happy in the long run. I covered this in this blog post: Why Couples Who Go From Hook Up To Marriage Are Less Happy.
Do You Break Up Or Have A Talk?
Back to the topic at hand; her dating profile is still up. Why?  The answer is never easy.  She may have a valid reason for her active dating profile:
She's helping her friends out who ask her to look at men they're interested in (yes, women do this).
Maybe she has it up since because they haven't had the relationship talk.
Maybe she forgot about it or doesn't think it's a big deal.
She's looking for friends (yes, people do use dating sites to meet friends).
Maybe she's keeping her options open.
There could be several reasons but at this point, communication is key. Dan needs to be reasonable and not overreact.
Either way, I told Dan he simply needs to talk to her…no texting. Things can get lost in translation over text. Face to face is best, but a phone call will work if need be.
They haven't had the "exclusive" talk nor did they ever talk about their dating profiles. It doesn't matter that she refers to Dan as her boyfriend with people.
Dan made the mistake of never having the "relationship" talk to establish boundaries including what the OkCupid profile means (including the status of it). This should be his priority right now.
Dan was clearly bothered that his girlfriend's dating profile was still up and after trading a few emails with me he talked to her about it instead of just dumping her.  She said she never thought about taking it down and wasn't using it at all.  In fact, she logged in to show him she wasn't active or trading emails with anyone.  She disabled it and everything is good now.
Final Thoughts
When you meet someone off a dating site and take it from dating to a full on relationship be sure you have an honest talk with your partner as to what everything means including having a dating profile up or not so you aren't put into a position like Dan.
Everyone is different. If you want her to take it down, fine, then let her know from the outset. Tell her that you took your profile down and you feel she should do the same. On the other hand, if it doesn't bother you why are you even reading this blog post then? 🙂
It's good to have the discussion though because it might be important to her. She may assume you're taking it down and if you forget, well, that could cause problems.
From a personal perspective, I dated a girl and didn't disable my profile on Match.com for several months. I simply forgot about it until I received my "daily matches" one day. Then I realized my dating profile was still up and disabled it.
If you're dating someone and you see her dating profile is still up and it bothers you, then you need to talk to her.  Don't jump to conclusions and break up with her.  Honesty is key.  Overreacting doesn't solve anything.  Have a direct and honest conversation about it before taking action.
At what point in a relationship do you take your dating profile down? What would you do it you dated someone and you found out their dating profile is still up?  Leave your comments below.