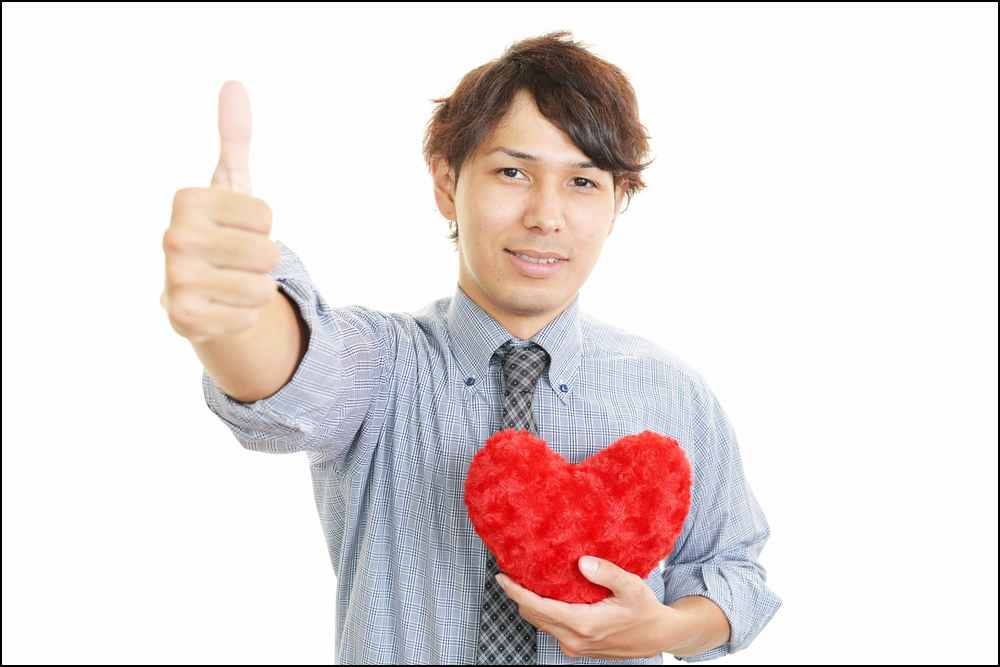 Do Nice Guys Finish Last When It Comes To Relationships?
You may think nice guys finish last but science has proven nice guys actually finish first! A recent study found women prefer the nice guy over the bad boy.
It seems that being nice isn't the kiss of death as many dating sites will have you believe. Nice guys don't finish last. In fact, they sometimes finish FIRST.
This according to a study, Analysis of Personality Type and Relationship Desirability Within Hook-up Culture: Nice-Guys vs. Bad-Boys which showed in some cases women preferred the "nice guy" over a jerk.
Now don't equate "nice" to being "passive", "agreeable", or having a "lack of confidence". Those are different subjects.
You can be nice while at the same time confident, assertive, and a leader.
Nice Guy vs. Bad Boy Study
A survey was done with over 200 women to answer the question; "do nice guys finish last".  The study looked to determine how women feel about the nice guy vs. the bad boy.
Survey questions included demographic questions, as well as a "relationship preference" question to indicate the desirability of a man.
Participants were randomly assigned to one of two hypothetical dating scenarios; nice guy or bad boy.  They were then asked to evaluate the personality characteristics of their date and indicate their likeness to pursue either a second date or to hook-up with their date.
The term "hook up" can mean many things. It's not just sex. It this case it could range from a kiss to sex.
Nice Guy vs. Bad Boy Study Results
In terms of hooking up, the nice guy did just as well as the bad boy. There was no difference in hook-up desirability between the nice guy and bad boy.
The connection between a preference of a hook-up and the likelihood of a hook-up was significantly positive for the nice-guy and for the bad boy (see photo below). The "nice guy" did just as well as the "bad boy".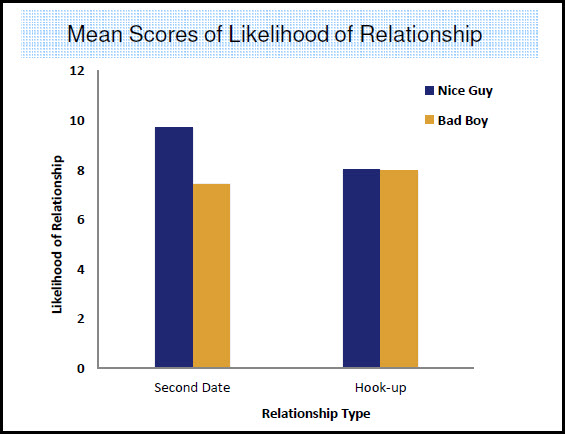 In general, "perceived personality traits were frequently, significantly associated to relationship likelihood in second date conditions for both nice guy and bad boy, as opposed to hook-up conditions". This means that a good personality was a factor for a second date with a woman. You can still be "nice" to get a second date.
Final Thoughts
Do nice guys finish last?  The study shows that nice guys do just as well as the bad boy.  In fact, nice guys can finish first.
Women in a dating game scenario performed in the study preferred a nice guy to a jerk guy even at different degrees of physical attractiveness. So, you don't have to be some super hot guy to get a girl after all.
We all know that women like bad boys. The study confirms this.  But….you can still be a "nice guy" and get a girl.
You need to be a leader. Don't be wishy-washy. Have a plan. Make decisions.
These are the things women are attracted to.  You can have all those traits and be nice at the same time and still get the girl.


Feel free to share your thoughts below about the misconception that "nice guys finish last".