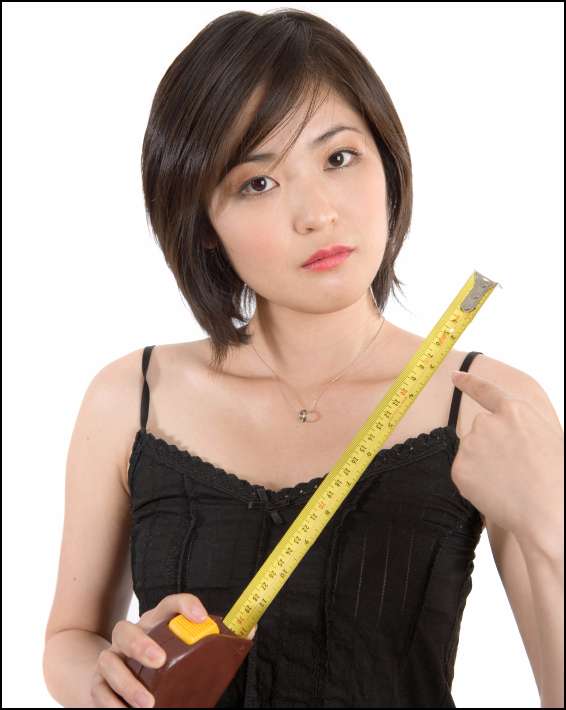 Do Women Prefer Tall Men? Yes, Obviously.
Any guy who's been on a dating site knows how important height is to a woman.  How many times do you check out a woman's pictures, think "wow, she's hot" then proceed to read her dating profile and see you have a lot in common.  You scroll through what she's looking for:
"I'm looking for a man who is adventurous"…….check
…."funny"…..check!
…."smart"…check…YES…I am this girls match….then…
"DON'T BOTHER CONTACTING ME IF You're shorter than 6 feet tall."
Ouch!  This sucks if you are 5'9″ like me.
It seems all too often women prefer tall men. You can see this by how many women have minimum height requirements or outright write it on their dating profile.
Believe me, women will NOT respond to you if they specify the height they're looking for on their dating profile….even if it's one inch!
Height Has a Correlation in Regards to Online Dating
Women do prefer tall men and have a particularly strong distaste for shorter men.  One study found that men in the 6'3″ – 6'4″ range, for example, received about 60% more first contact e-mails than men in the 5'7″ – 5'8″ range.
If you are shorter and want to date a woman, it comes at a cost….as measured by inches.  
Just to clarify, I'm talking about height.

How Much Is an Inch Worth To a Woman?
The findings on this are vast.  There is no "conclusive" amount but I scanned journals regarding studies that point to how women prefer tall men and found the following:
One study found that a man who is 5 inches shorter than a woman needs to earn slightly more than $500,000 per year compared to a man who earns $50,000 per year and is 5 inches taller than the woman.

 

In 2010, a study by Duke University determined that a guy who is 5'9″ needs to make $30,000 more than a 5'10″ man to be successful in the dating world.

 

Dan Ariely, a professor of psychology and behavioral economics, found that a 5'4″ man would need to make $229,000 more than a 6′ man to have equal appeal; a 5'6″ man would need $183,000 more; a 5'10″ man would need $32,000 more.

 

A 1 inch increase in a man's height is correlated with a 2% increase in earnings.
Final Thoughts
Looking at these facts it's not surprising that men lie more about their height than women.  One study found 48% of men lied about their height.  Count me among the men in this category.
I wouldn't hesitate to write a woman who had a requirement of her man be at least 5'10" when I am 5'9″.   I've never met a woman who brought measuring tape to a date.  However I wouldn't bother writing one who required a man be 6'2″ because a woman would clearly see the difference between 5'9″ and 6'2″.  
So, there you have it fellas.  Women do prefer tall men. No shocker there; size does matter!


Do you think women prefer tall men? Any experiences you care to share? Leave your comments below.