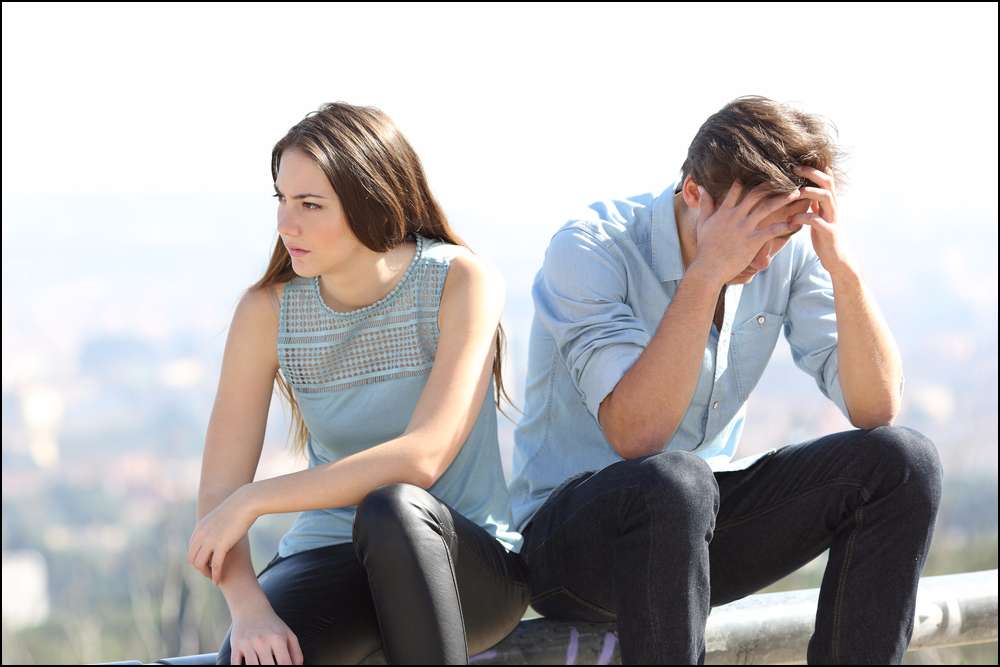 Beware: Going From Hook-Up To Marriage Is A Bad Idea
According to a study, couples going from a hook up to marriage are less satisfied in their marriages due to the "laid back" start of their relationship.
The study found over one-third (36%) of married couples started as a hookup and found people who slide into different phases of their relationship have lower levels of marital quality.
An example of someone "sliding" would be moving into together without a clear and mutual commitment to marriage were less likely to report "marital quality."
So, if your FWB or booty-call turns from a hook up to marriage; the odds are against you.
Analyzing Couples Who Go From Hook Up To Marriage
The study, Hooking Up, Shacking Up, and Saying "I Do", was conducted over the course of 5 years. The study looked at over 400 marriages and examined the history of the spouses' relationship, looked at their prior romantic experiences, and asked them about the quality of their marriages.
The study coined the term, "sliding versus deciding" where couples relationships go through milestones:
Having sex for the first time
Moving in together
Getting engaged
Getting married
Having children
How couples handle these choices matters. Some people make definitive decisions that move them from one stage of a relationship to another. Others are less intentional.
Rather than consciously deciding how and when to transition to the next stage of the relationship, they slide through milestones without prior planning.
The study found couples who slide through their relationship transitions have poorer marital quality than those who make intentional decisions about major milestones.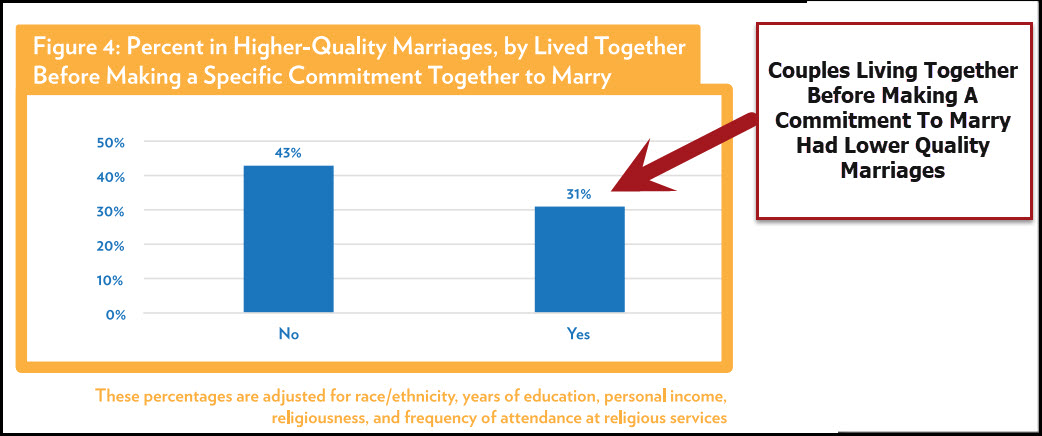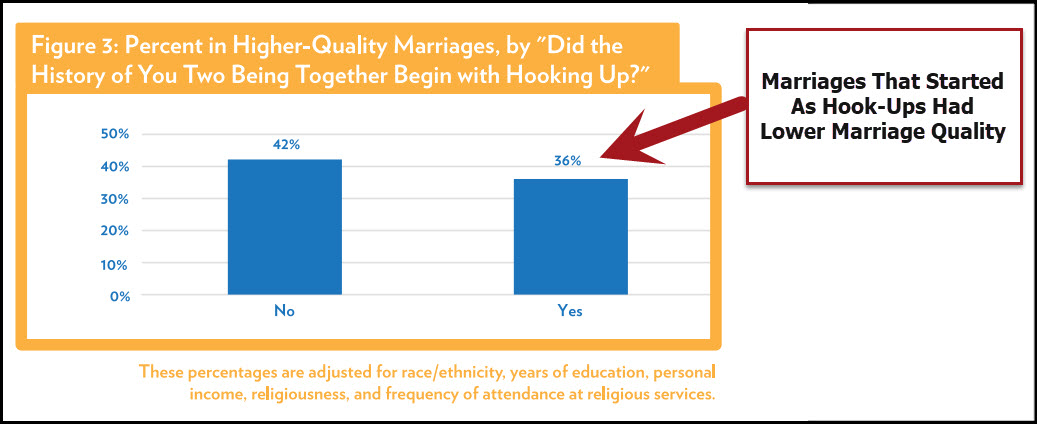 Of course, not all relationships go from hook up to marriage, but of those that do, the couples were drawn together because of sexual attraction before they could "assess one another on other important aspects of compatibility."
Facts About Couples In The United States
The study points out couples, in other countries, build a lot of history, both together and with prior partners, before deciding to spend their lives together.
In the U.S., it's different:
About ninety percent of couples have sex before marriage.
About four in ten babies are born to unmarried parents.
Most couples live together before getting married.
This relationship sequence—with sex, living together, and sometimes children preceding marriage—has become the norm in our society whereas in other cultures it's not.
Final Thoughts
Will your prior romantic entanglements harm your chances of marital bliss?
If you transition with someone from a hook-up to a relationship are you doomed?
If you just let things "happen" without discussing with your partner are you shooting yourself in the foot?
According to the study, couples who decide rather than slide are saying "our relationship is important, so let's think about what we're doing here."  Making time to talk clearly about potential transitions may contribute to better marriages; "couples should beware of sliding through major relationship milestones rather than making decisions about them" the study says.
"Those who make decisions thoughtfully together will do best", says study author Galena Rhoades.
Relationship milestones are critical for your future as a couple so don't treat them as trivial events.  Think carefully of what you want and don't just jump into something.  You'll be better off in the long run.
Leave your thoughts below about going from hook up to marriage. Would love to hear from you.