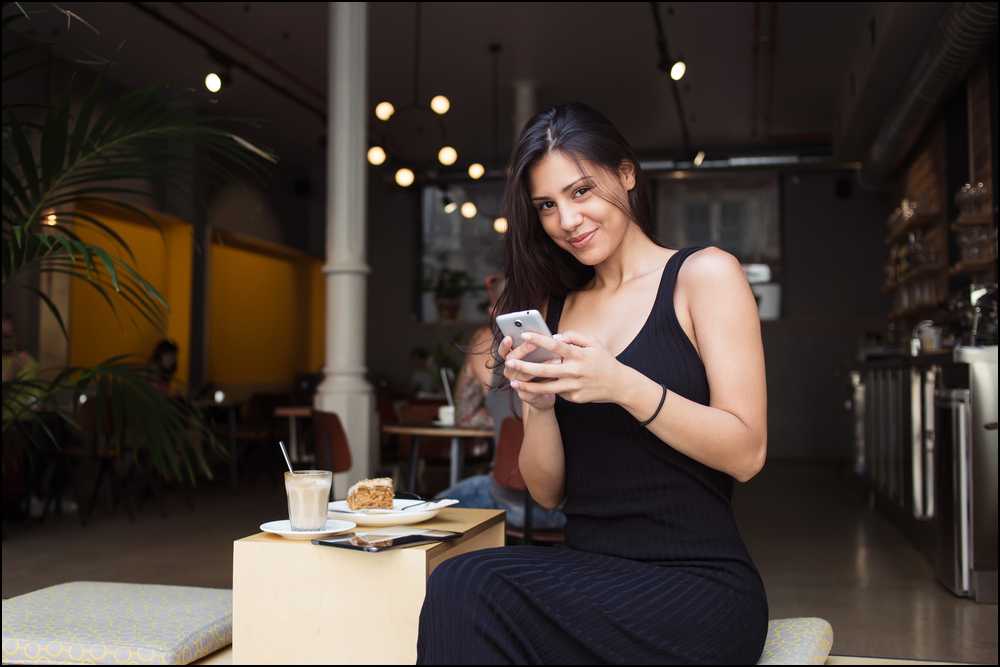 Keys To Keep The Momentum Going With Women In Messages On Dating Sites
If you want to keep the momentum going with women in messages on a dating site you have to know when you're being clingy and when you are being lazy; there's a fine line between both.
Too many messages in a short window of time and women will run for the hills because you're clearly a stage 1 clinger.  Take too long and she'll think you're not interested or only want a hookup.
If you want to keep the spark alive it's simple really; focus on the chemistry in your messages.  Let the banter between you two be your guide.
I'm sorry to say there's no "definitive" blueprint for this.  If someone tells you to "do this" in message 2 and "do that" in message 3 to keep her interested they're dead wrong.  It all boils down to one thing; chemistry.   You either got it or you don't.
You'll know if the chemistry is there by the natural ebb and flow in your emails.
Your Communication Level Says It All…
My advice for your email conversations is simple; carry yourself in the same way you would for the type of relationship you're looking for.
If you're "holding back" in your conversations because you don't want to come across as "clingy" I can assure you women will think you're not into them and see them as a backup plan.  Believe me, nobody likes being a "Plan B."
When you send half-assed messages which shows low effort women will lose interest and turn their attention to someone else.  And why shouldn't they?  You've shown how much effort you're willing to put into a relationship.  Good job, you've killed all the momentum.
On the flip side, don't overload women with a stream of messages when they haven't had the time to respond to the first message you sent.  You'll definitely come across as clingy if you email women multiple times in a row in a short amount of time.
For example, don't send a message to a woman in the morning…..then again 2 hours later….then another in the afternoon….followed by another in the evening.  So what do you do?  If you want to keep the spark/momentum going, do the following:
You Should Roughly Match Her Email Frequency
Note the turnaround time of her responses.  If she spreads her messages out…then you do the same.  If she responds quickly then follow suit.
I wouldn't factor in work hours in this.  As an example, if you email a woman on a Tuesday morning and she responds after she gets off work 7 hours later you don't have to wait 7 hours to respond back.  You can respond sooner.  Not everyone checks their dating messages at work.
However, if she responds quickly then don't be afraid to respond in kind.   Just don't be the guy who immediately responds to every email.
You Must Actually Demonstrate An Interest In Her
This is where most men fail because sending a message just to send a message doesn't work.  What do I mean?  A message like "How's your night going?" is less likely to get a response than asking her questions about things you read on her profile.
I've covered in a previous blog post a good way to initiate conversations with women: 3 Good Conversation Starters for Online Dating Messages To Women.
Basically, you want to show her you want to actually get to know her.  THE best way is to ask questions about her.  Give a little information about yourself as well so she can learn about you at the same time.
Talk to her and see what she's interested in.  Anything she shares on her profile is fair game and THAT is how you get women to respond; talking about her passions and interests.

These type of conversations aren't "needy", they are "wanty" meaning you WANT to get to know her.  If you don't do this, things will get cold and stale real fast.
Final Thoughts
It's simple to keep the momentum going with women in messages on a dating site.  Don't overthink it.  Ask questions and comment on things you see on her profile.  This alone will separate you from the guys who just say "hi" or say "What are you up to tonight?".
My final point and this is THE most important thing you need to understand, don't become an email buddy.   Don't trade countless emails asking someone "How's your morning" or "Anything fun planned for the weekend?"  If you send these type of messages you're crushing any momentum you may have built because they are boring and not engaging.
When you starting to send these type of messages or are running out of things to say it's time to ask her out.  You're on a dating site for crying out loud.  You aren't here to become her pen pal.
Rest assured, if you choose to trade countless emails some other guy WILL ask her out and you'll end up on the short end of the stick…which is where most guys end up anyway.
Please leave any comments below. What do you do to keep the momentum going with women in messages?