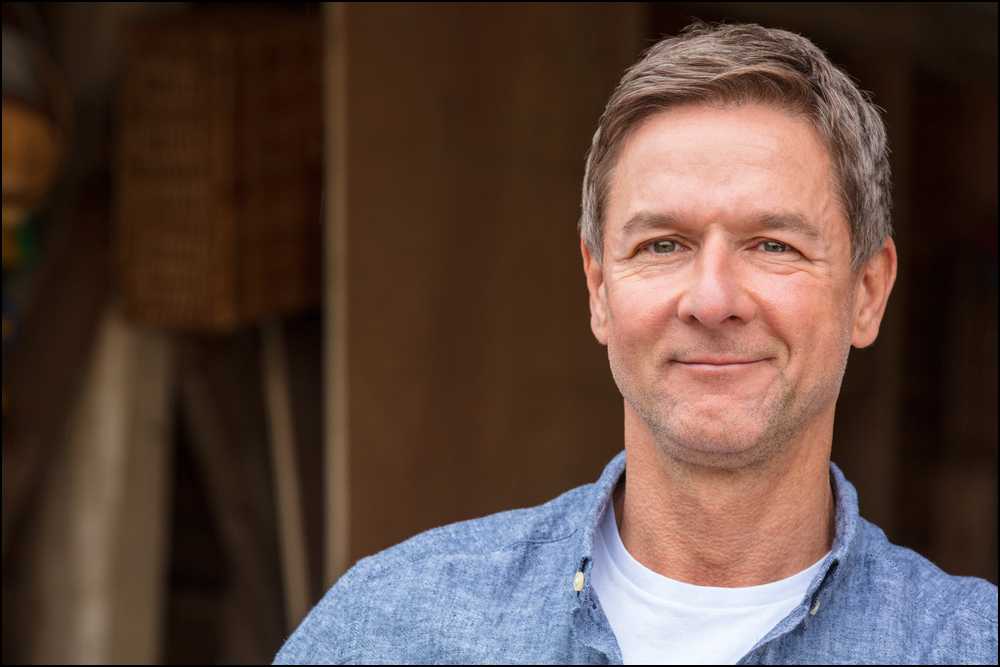 Become More Physically Attractive To Women Using A Sneaky Trick
A recent study has found how you can appear more physically attractive to women. Wearing a shirt that shifts focus to your chest can boost your attractiveness by making you look instantly broader, masculine, and attractive.
Research conducted by Nottingham Trent University focused on men wearing a white t-shirt with the letter "T" spread across the chest which created the illusion of a V-shaped masculine body and significantly improved their waist to chest ratio and made them look MORE attractive to women.
How The Study Worked
5 men were photographed wearing a plain white t-shirt and jeans. The photos were tweaked and presented to women who rated each of the men's body type on as 1-9 scaled for attractiveness and perceived health.
In the photos the men wore one of the following:
A plain white t-shirt
A plain white t-shirt with the letter "T" drawn across the chest.
A plain white t-shirt with an inverted (upside down) "T" across the stomach.
The men's faces were then blocked out of each photo so women only judged them based on their body type (see below).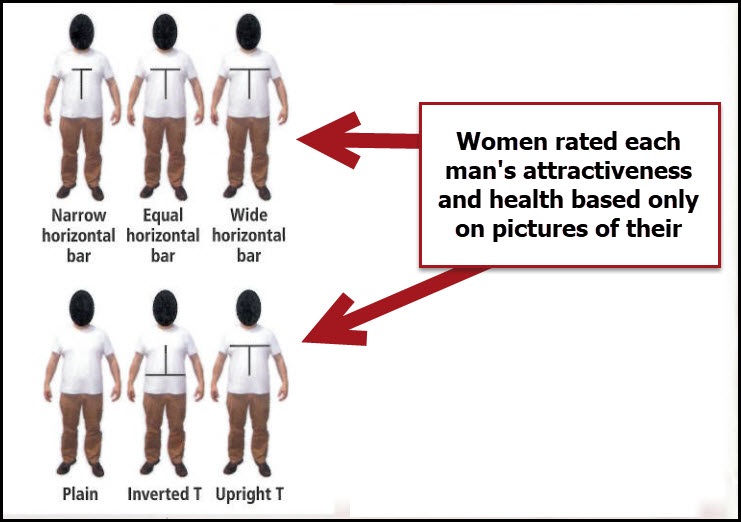 Study Findings
The women judged the images of men with the upright "T" to be more attractive and healthier than those with the inverted T, even when they were unknowingly comparing the same man in two different shirts.
The widest upright "T" increased a man's apparent health an attractiveness by about 12% over a blank shirt, while the widest inverted "T" decreased it by 12%.
The best results were observed in men who were most out of shape, with already toned/in-shape men only gaining a slight increase in perceived attractiveness.
Why This Trick Works
You'll become more physically attractive to women using this trick because the "T" creates an illusion called the "T-illusion" in which the length of the horizontal and vertical lines are distorted.
"The wider-barred 'T' seems to emphasize the upper chest when upright, which accentuates men's 'optimum' shape," psychologist and study author Andrew Dunn said in an article in the Daily Mail. "The opposite happens when inverted."
Other studies have shown women prefer men with a V-shaped torso.  A "T" on the front of your shirt can simulate this effect making you appear as having a bigger chest and shoulders with a smaller waist.
Final Thoughts
The study noted "wearing certain clothes we can use our psychology to make others believe we are fashionable, healthy, and attractive."  Thus, you can use a piece of clothing to fool the human eye.
You can use the results of this study to your advantage by adding a photo that highlights your upper chest even if you aren't in the best of shape.  Don't wear shirts with patterns that run across your stomach; only your chest.
I'm not suggesting you add a photo of yourself in a white t-shirt with the letter "T" across the chest but you can use other patterns to highlight your shoulders.  The woman's eyes will focus on your upper body and you'll appear more physically attractive to women (see below).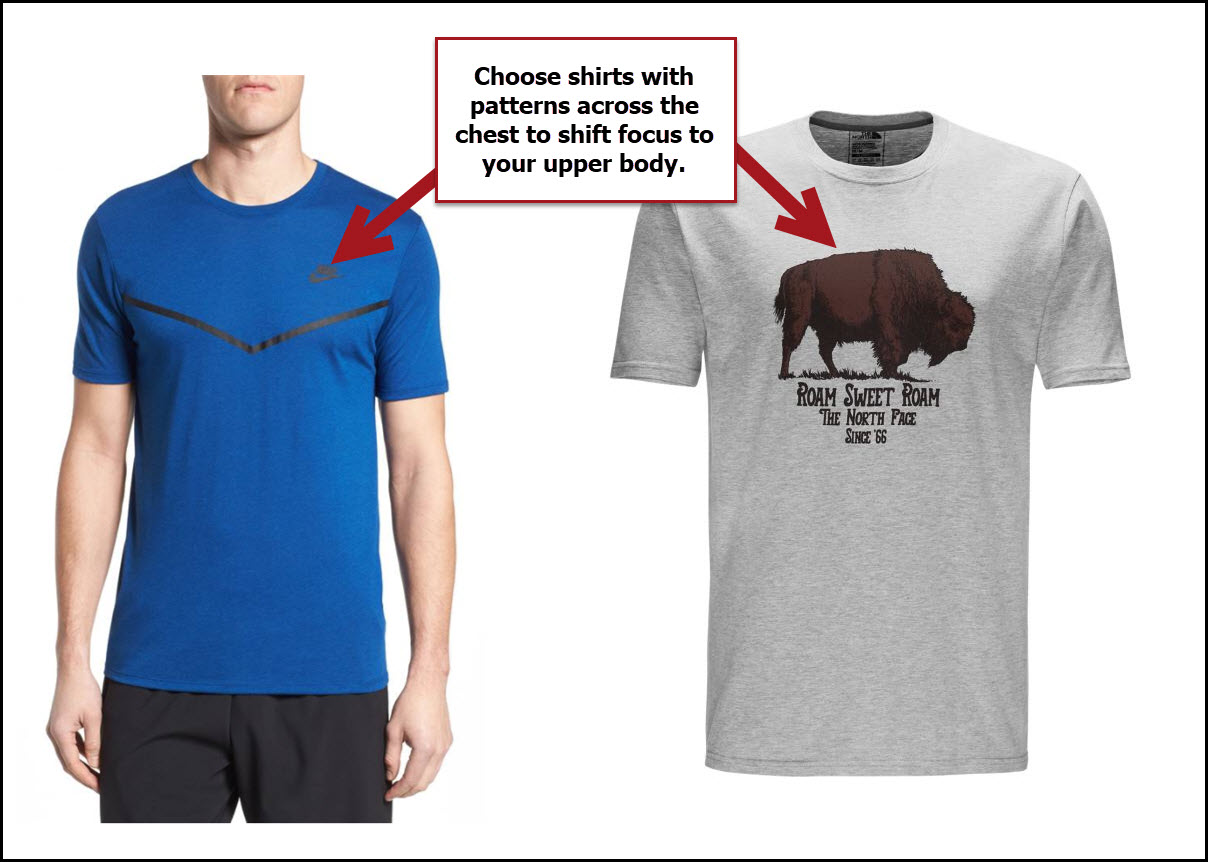 Please leave and thoughts or comments below.