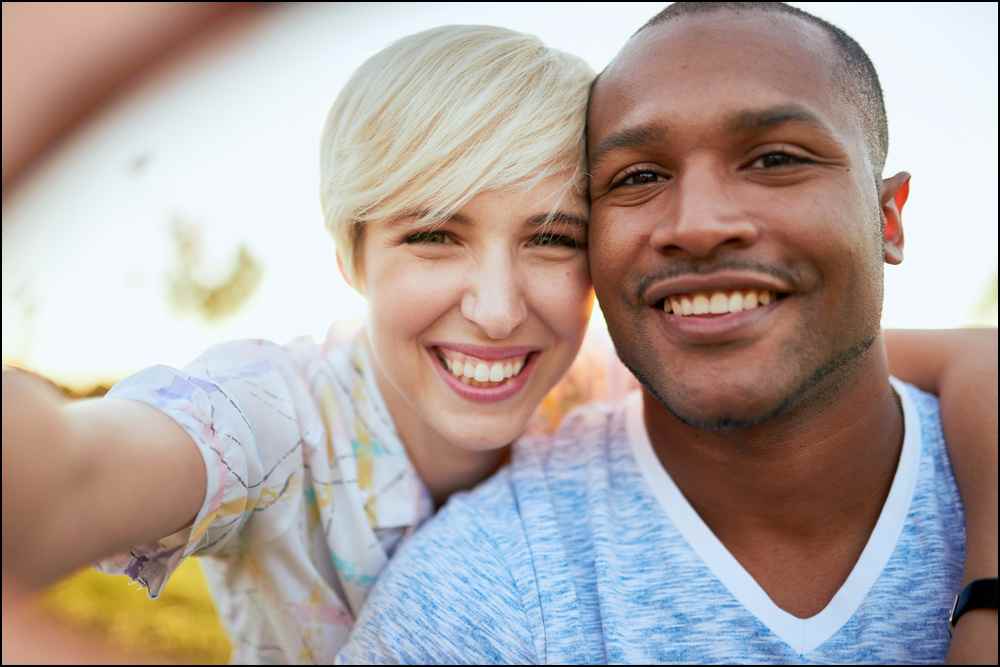 Online Dating Is Increasing Interracial Marriages In The United States
A study has found online dating is increasing interracial marriages.  In fact, over the last two decades, the growth of mixed marriages has been significant.
It's no surprise interracial marriages have seen a sharp increase with the advent of online dating. Log onto any dating site and you'll quickly discover how diverse the members of dating sites are. I'm in San Diego and want to share with you what I quickly found.
Looking at the photos you can see there's tons of different people across different ethnic backgrounds online.
Female Diversity On Match.com In San Diego: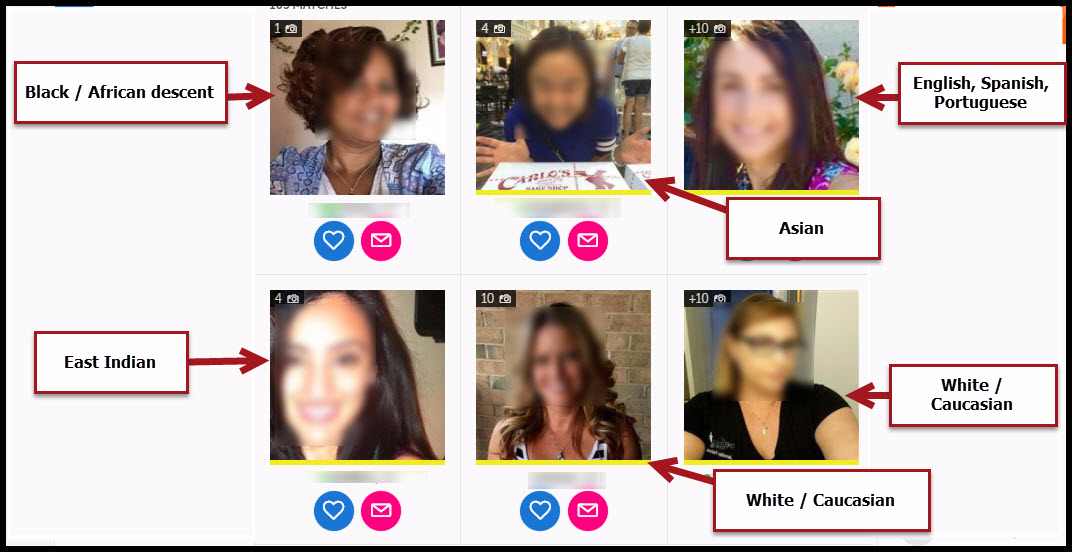 Male Diversity On Match.com In San Diego: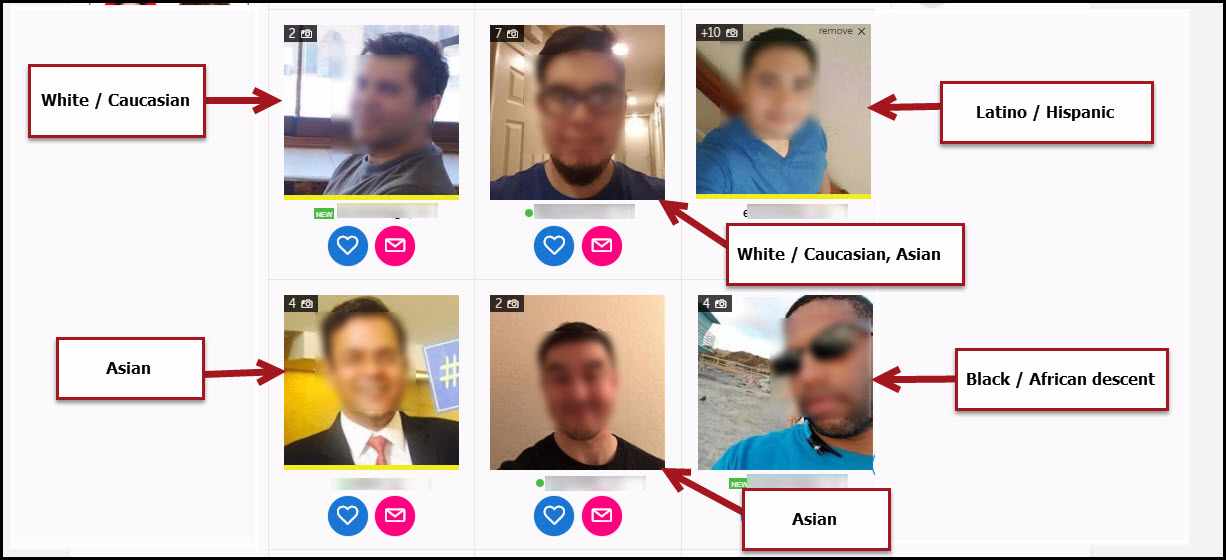 Facts About Marriages and Online Dating
Online dating has changed the dynamics of marriage; 1/3 of marriages today are the results of a dating site which is incredible.  In the past, people had to rely on their friends, co-workers, neighbors, Church, etc.. to meet their partners.
Studies show that interracial marriages, in general, have increased steadily over the past 50 years. But a recent study analyzed how online dating impacted interracial marriages after the first dating sites, like Match.com, appeared in 1995.
How Online Dating Has Impacted Mixed Marriages
The study, The Strength of Absent Ties: Social Integration via Online Dating, analyzed the effect of online dating on mixed marriages.
Numbers don't lie; shortly after the launch of the first dating sites in 1995, like Match.com, the percentage of new marriages with interracial couples increased dramatically.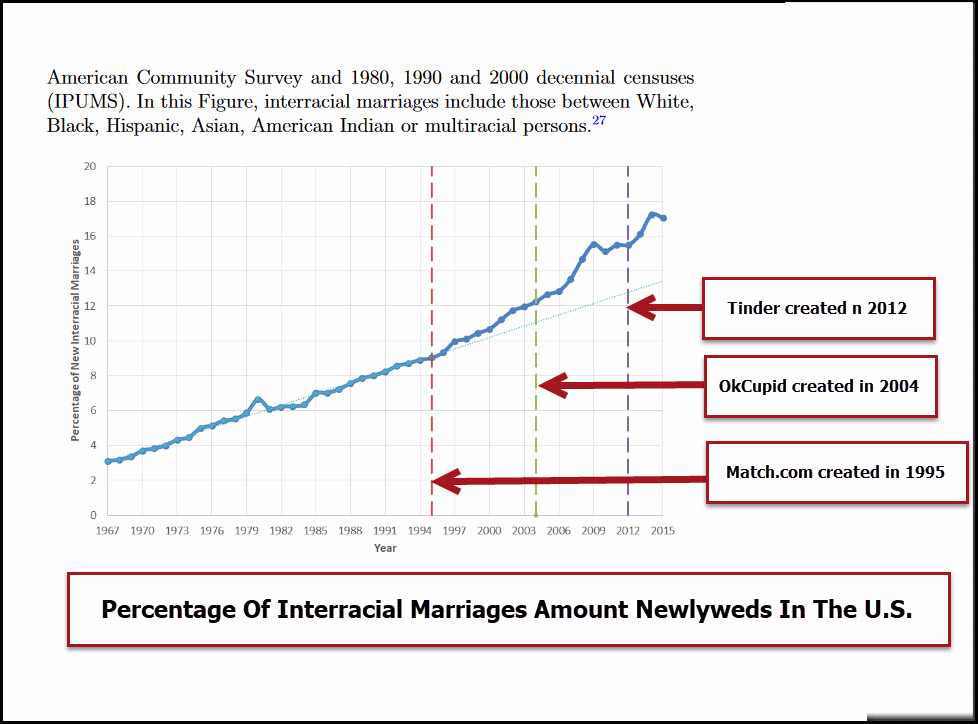 The increase becomes steeper around 2004 (see above), when online dating became more mainstream and popular: POF launched in 2003 and OkCupid in 2004. During the decade of the 2000's, the percentage of new interracial marriages changed from 10.68% to 15.54% which is a huge increase of nearly 5 percentage points, or 50%.
After the 2009 increase, the proportion of new interracial marriage jumped again in 2014 to 17.24% and remaining above 17% in 2015.  It's worth noting the recent surge occurred shortly after Tinder launched in 2012.  Tinder is considered to be the most popular dating app and has nearly 50 million users and produces more than 12 million matches per day.
Final Thoughts
It's clear online dating is increasing interracial marriages but there are other factors as well.  The U.S. population is more interracial now more than 20 years ago.  The percentage of American's who are white has fallen from 83.1% to 72.4% from 1980 to 2010, which would increase the rates of interracial marriage.
However, the study noted, "the change in the population composition in the U.S cannot explain the huge increase in intermarriage that we observe."  This assumption leaves online dating as the main reason there has been such a sharp increase of interracial marriages.
The facts show online dating is impacting interracial marriages.