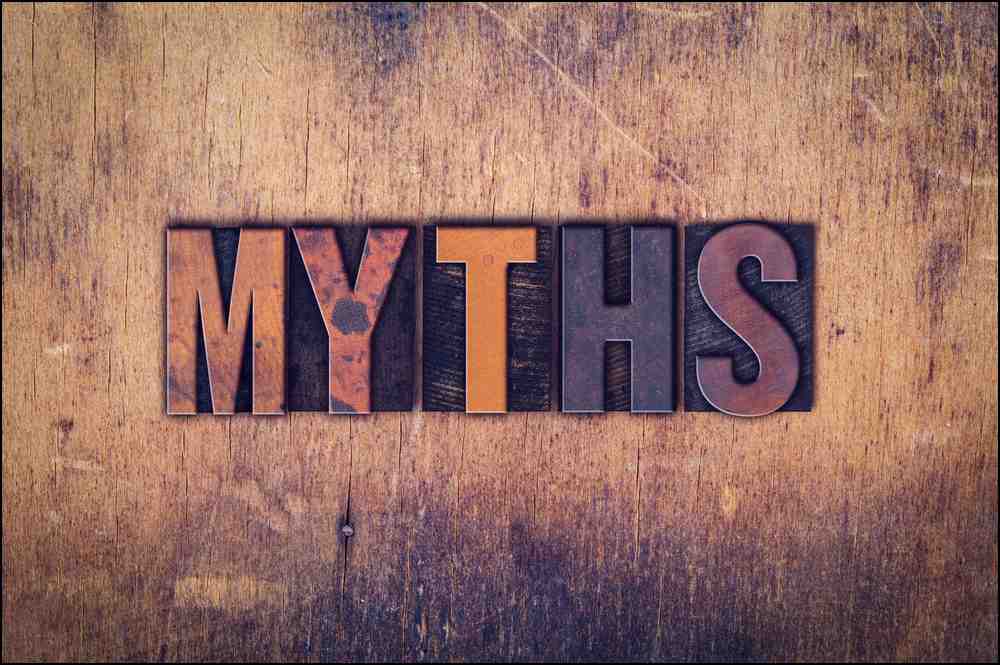 Popular Online Dating Myths That Are Untrue
It's amazing there are people who still believe several online dating myths that aren't true. Here are facts to disprove the myths once and for all.
If you're still a skeptic and buy into these online dating myths, let these facts shed some light about truths.
1. Photos Are All That Matters
Photos are important but if you have a poorly written profile or even worse, an incomplete profile, your chances of success plummet. It's critical you put a little effort into your dating profile if you actually want to meet women.
We're all visual creatures but women are more interested in finding the complete package and don't just focus on your looks.  Yes, women like a depth of character.  Unfortunately, most men focus on their photos.
Don't agree?  Here are a few facts about how critical your entire dating profile is to women:
Employment/Income
75% of women in one survey by It's Just Lunch wouldn't date a man who is unemployed.
One study found "Income strongly affects the success of men, as measured by the number of first
contact e-mails received."
Plentyoffish found that men who earn between $100,000 and $150,000 per year receive
42% more messages.
Politics
Over 7,000 Tinder members were surveyed and 71% said that different political beliefs were a deal-breaker.
POF found 55% of single women wouldn't date someone who shared they were a Trump supporter on their profile.
Zoosk found 20% of women consider it "important for a potential partner to reveal political party info in a profile."
Education

96% of online daters in a Tinder study rated education as the most important factor when considering a partner (Looks were 3rd).
Match.com found 86% of women want a partner with the same level of intelligence.
College-educated men can expect to receive 35% more emails than a high school
graduate.
Grammar
65% of women would let grammar get in the way of pursuing a date according to Zoosk.
69% of women in one Match.com survey judged men most on the grammar in their profile.
Men who have spelling errors on their profiles receive 13% FEWER messages according to Zoosk.
When it comes down to it, 64% of people who use online dating sites are looking for someone they have something in common with.  All these facts disprove one of the most popular online dating myths that photos rule all.   Women don't focus solely on your looks.  Don't overestimate your photos importance.  EVERYTHING matters on your dating profile.
2. Only Desperate People Use Dating Sites
There was a time when online dating had a stigma attached to it. It was only for undateable losers.  Unfortunately, some people still think this is the case but hey, screw them. Online dating is socially acceptable now:
As of 2016, 12% of American adults have ever used an online dating site.
5% of Americans who are in a marriage or committed relationship say they met they're significant other online.
15% of American Adults Have Used Online Dating Sites or Mobile Dating Apps.
9% of American adults have used a dating app on their cellphone at some point.
The share of Americans who use dating apps has increased threefold since early 2013 – at that point, just 3% of Americans had used these apps.
41% of Americans know someone who uses online dating
80% of Americans who have used online dating agree that online dating is a good way to meet people.
62% agree that online dating allows people to find a better match because they can get to know a lot more people.
61% agree that online dating is easier and more efficient than other ways of meeting people.
Yeah, that's a lot of stats to absorb but I wanted to make my point to dispel one of the more popular online dating myths that only "losers" use online dating.
You can meet all sorts of women on dating sites: all races, all shapes, all religions, all lifestyles – you get the idea.  All these women are online looking to meet a partner for marriage, a relationship, or something casual.
It's 10 PM on a Wednesday.  Look how many women are on Match.com in San Diego: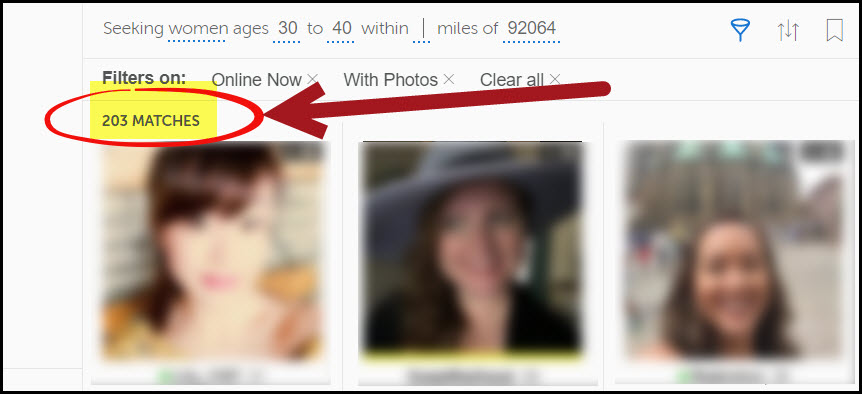 I checked out how many women were up in New York at 1 AM: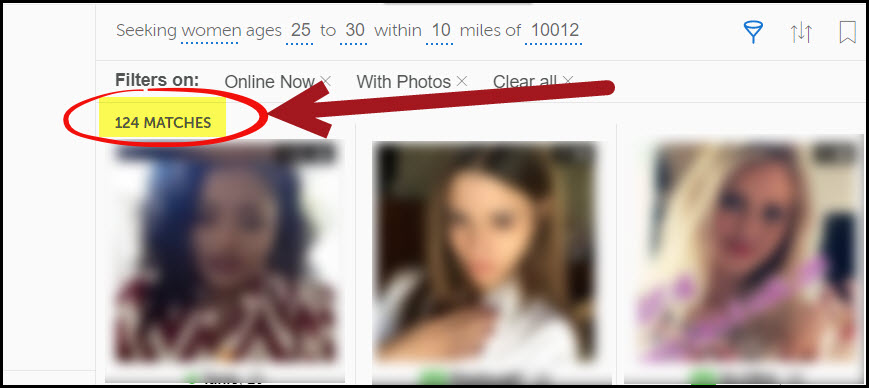 Seriously, it's Wednesday.  Where can you initiate so many conversations with different women at a given time?  Good luck having the possibility to actually talk to 124 women at a bar.
There are tons of sites that you can find a match.  Some sites are geared toward casual daters, others toward the more committed. There are also niche online dating sites tailored to smokers, farmers, pet owners, bikers, single parents, gamers, and others with specific interests.  There are options galore!
3. Online Dating Is Full Of Liars, Cheats, and Scammers
Sure there are people who aren't who they say they are but that's a relatively small number. The show Catfish certainly didn't help promote a positive image of meeting people online but don't let that stop you.
From time to time there's always some huge viral story about someone who duped people on dating sites.  Don't let that scare you off.
Do people lie?  Yes, most people fudge something on their dating profile. One study found 81% of online daters lie about their age, height or weight. But the extent to which people lie about these things isn't usually significant.  After all, they're going to have to meet you at some point so they can only fudge the truth so much.
The typical online dating lies are little "white lies" you probably won't notice anyway.  Since women prioritize income and height when deciding who to date, men may lie about these details. One study found 40% of men said they lied about their jobs in an effort to sound more successful.
Since men prioritize looks, women may be tempted to "enhance" their real weight or age. The global research agency Opinionmatters surveyed women and found 20% admitted to using an older photo from when they were younger and thinner.
The reality is the majority of people on dating sites are honest and simply looking to meet someone.  If you're worried someone isn't on the up and up, go with your gut.
4. Shirtless Photos Are A Great Idea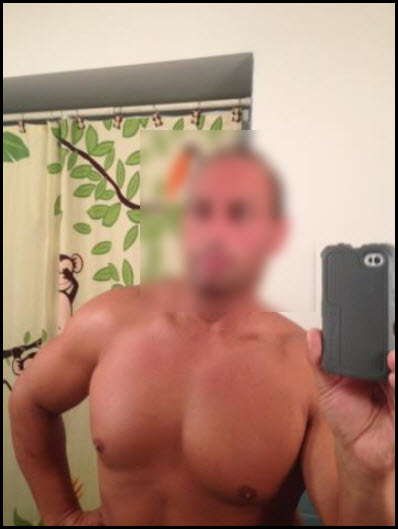 If you want a fun "drinking game" log onto your dating site and browse men's profiles and do a shot of tequila every time you see a guy with a shirtless selfie photo.  I promise you'll be three sheets to the wind within minutes.  Yes, shirtless selfies are are an epidemic.
Shirtless photos are a BAD idea…with one exception; the "action" shot.  Shirtless photos only work when used in "action" or "in the moment" shots. Examples would be where you're in an obstacle course race like the Tough Mudder. Or maybe you're out surfing or enjoying a cocktail at some exotic beach. These photos are acceptable
What doesn't work are half naked mirror shots taken in your bathroom or at the gym. Ugh. These are the most commonly used photos on men's profiles it seems.
Lastly, be sure you're in good shape if you choose to use an "action shot." You don't have to be ripped but if you have a gut don't use one of these types of photos.
5. Online Dating Is A Young Mans Game
Think online dating is only for young people?  Think again.  Allow me to dispel another of the top online dating myths:  As recent as 2016, 12% of 55 to 64-year-olds used an online dating site or mobile dating app versus only 6% in 2013 (doubling in size).
Looking at the graph below you can see the growth among 35-64-year-olds who have used online dating.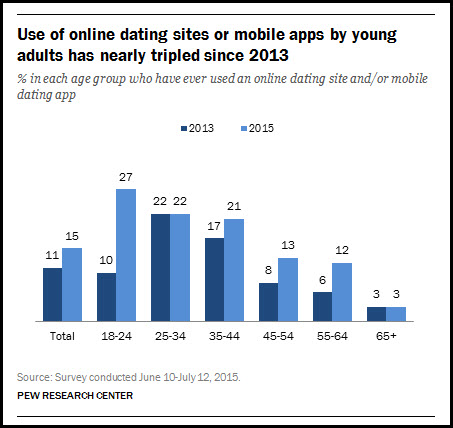 Eharmony found men who are 48 years and older have twice as many online pursuers as women and Static Brain found 76% of women date men that are at least 5 years older than them.
It's safe to say that online dating is for everyone!
Feel free to chime in below on any online dating myths you believe or don't believe.