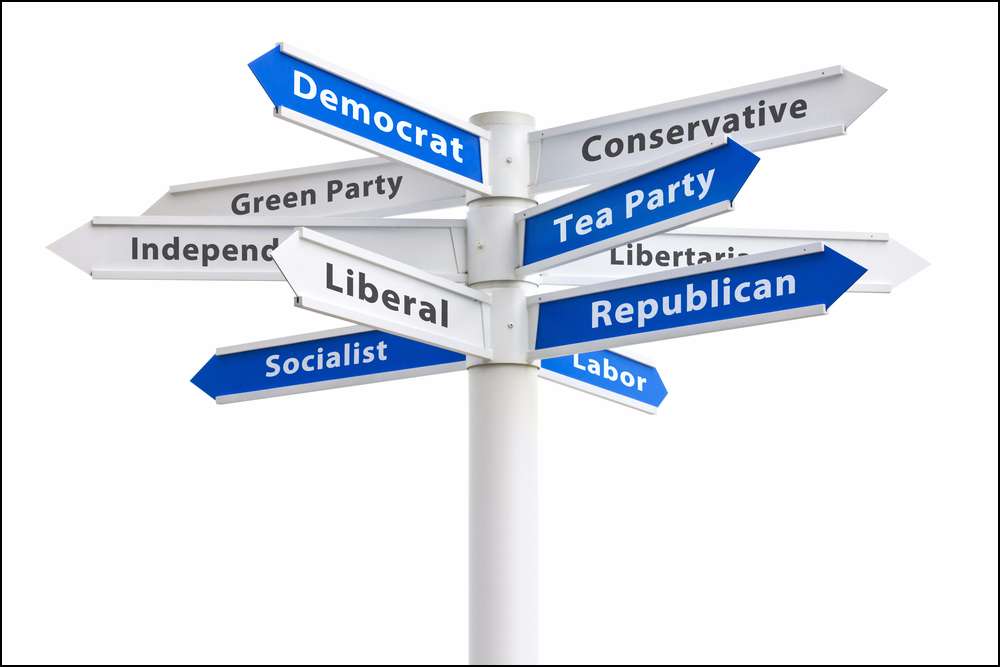 The Politics of Online Dating Can Impact Your Results
Want better results emailing women on dating sites? Email women who share your political beliefs.
A study shows people prefer partners who have similar political beliefs and levels of political engagement as their own.
The study, Dimensions of Political Homophily: Isolating Choice Homophily along Political Characteristics, found that when a man sends a message on a dating site, a woman replies 8-10% more when she shares similar political beliefs with the man sending the message. Women will also respond 11% more when both share similar levels of political interest and economic policy.
OkCupid also found half of its users won't date someone with opposing political views.
Say what? That's right. Everything matters on your dating profile including your political views.
Political Beliefs Online Dating Study
198 participants were asked to evaluate 15 randomly constructed opposite sex profiles.
The profiles were randomly assigned the following political beliefs:
None
Not interested in politics
Conservative
Moderate
Liberal
All other characteristics were held constant; only the political characteristics were changed.
The study randomly manipulated the political characteristics of online dating profiles presented to participants. Participants were asked to assess the dating profiles.
The study found that the participants evaluated profiles more positively when the target's profile shared their political beliefs and level of interest in politics.
The study found men are more likely to message a woman if they share key political traits with her, and women are similarly more likely to respond to a man's message if they share these traits with him.
The study found the following when the participants shared political beliefs:
Interest in responding increased by 12%
Interest in long term dating increased by 16%
Actual responses rates were between 8-10%
You are even HOTTER when the woman shares your political beliefs. The study also found that shared political values increased the attractiveness by 9%.
OkCupid Findings
In the past, OkCupid examined the politics of online dating and found 50% of its users won't date someone with opposing political views.
In one of their studies, a quarter of  OkCupid users who say they're "looking for love" say having similar politics is more important than physical chemistry.
However, that percentage has increased substantially as OkCupid found President Trump gets people riled up.
Your view on him, positive or negative, can be a major deal breaker for you depending on the woman's view on him.
OkCupid analyzed 270,000 responses from their infamous questions and found 89% of respondents said "no" to the question of dating someone who supports Trump.
Final Thoughts
Everything matters on your dating profile; including your political beliefs.  When women share your political beliefs they will respond at a higher level and find you're more attractive.
Women who are looking for a fling won't care about your political leanings as much as women who are looking for a long term relationship.
I always encourage men to target women selectively for a long term relationship.
The reason is women will look for men with a similar education level, income, desire for kids, etc… In order to maximize your chances, you should focus on women who share your same characteristics; including politics.
This doesn't mean you shouldn't email women who have different political beliefs. I encourage you to contact anyone you are interested in.
Just keep in mind though your likelihood of returned messages goes down when you email women with different political views.
Feel free to leave your thoughts about the politics of online dating below. Would you consider dating someone who has different political views than you?