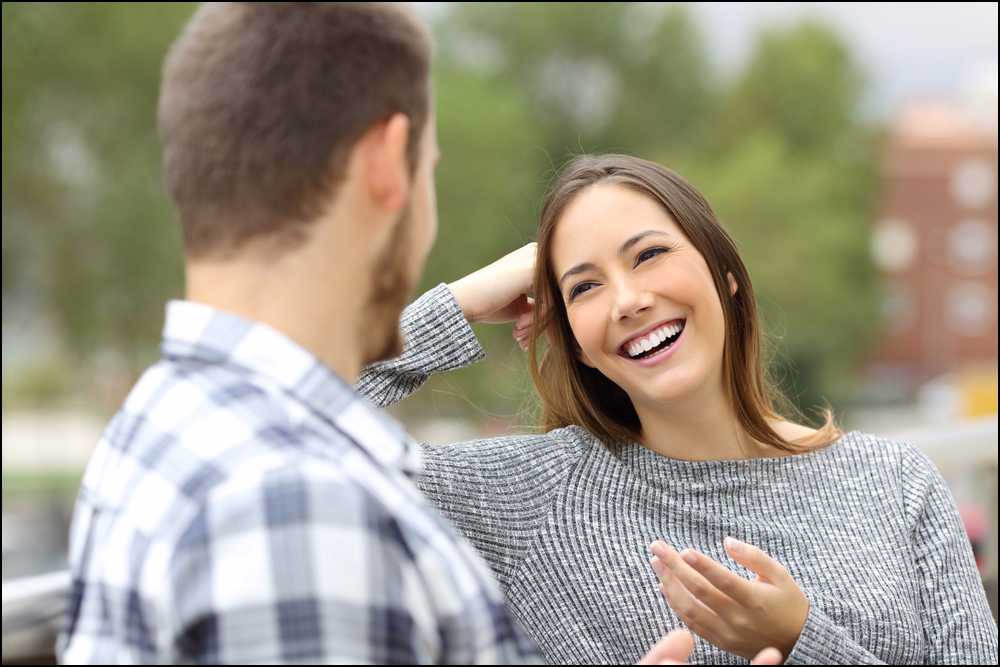 How To Read Female Body Language Signs
Women send cues when they're interested in men. Look for these 5 female body language signs which are dead giveaways to her interest in you.
Yes, people can mask their feelings by manipulating their facial expressions but there are some things that can't be manipulated; namely body language.  A subtle glance, a body movement, a long gaze, as well as other actions are telltale signs to look for.
Here are 5 things you should keep your eyes open for to see if she's interested in your.
1. Her Eyes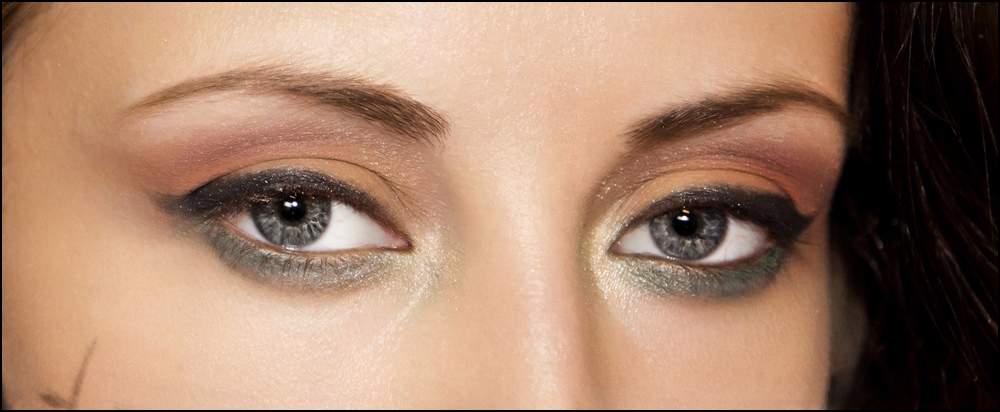 If you see an attractive woman across the room you can gauge her interest through her eyes. According to Social Issues Research Centre, you can quickly determine a woman's interest in you through her gaze.
Hold her gaze for 1 – 3 seconds (don't hold it too long or you'll seem threatening). If she maintains eye contact with you for more than one second, the chances are that she might return your interest.
If after this initial glance, she looks away briefly and then looks back to meet your gaze a second time, you can safely assume she's interested. If these eye contacts trigger a smile, go ahead and make your move.
If on the other hand, she avoids making eye contact with you, or looks away after a fraction of a second and doesn't look back again, you can assume that she's not interested.
A woman's gaze can also determine if she wants a relationship or a fling with you. I covered this in another blog post; What A Woman's Eyes Tell You About Her Desire To Have Sex With You.
2. Her Toes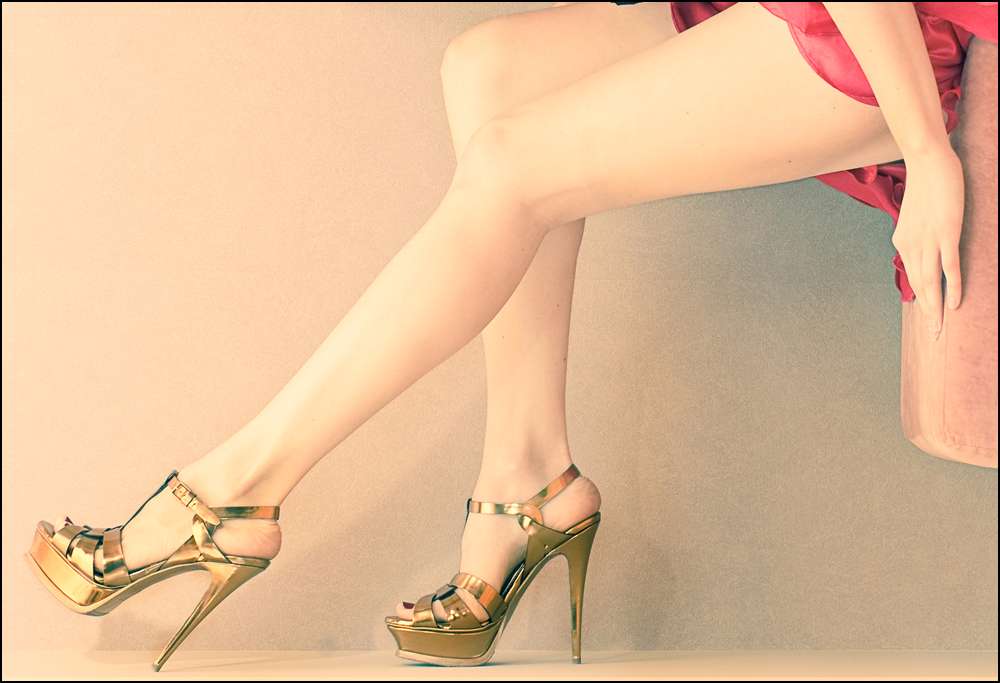 When you're having a conversation with a woman keep an eye on her feet. A woman's feet can signal her interest level in you.
According to research conducted by the University of Manchester, if a woman is interested in you and is laughing, her foot will move away from her body and she will have an open leg posture.
"If a woman's feet move when she laughs, it is one of the most powerful signals that she likes you" according to Professor Geoffrey Beattie who conducted the research.
If her feet are crossed or tucked away under her body then she isn't attracted to you (especially when she's laughing).
3. Her Pupils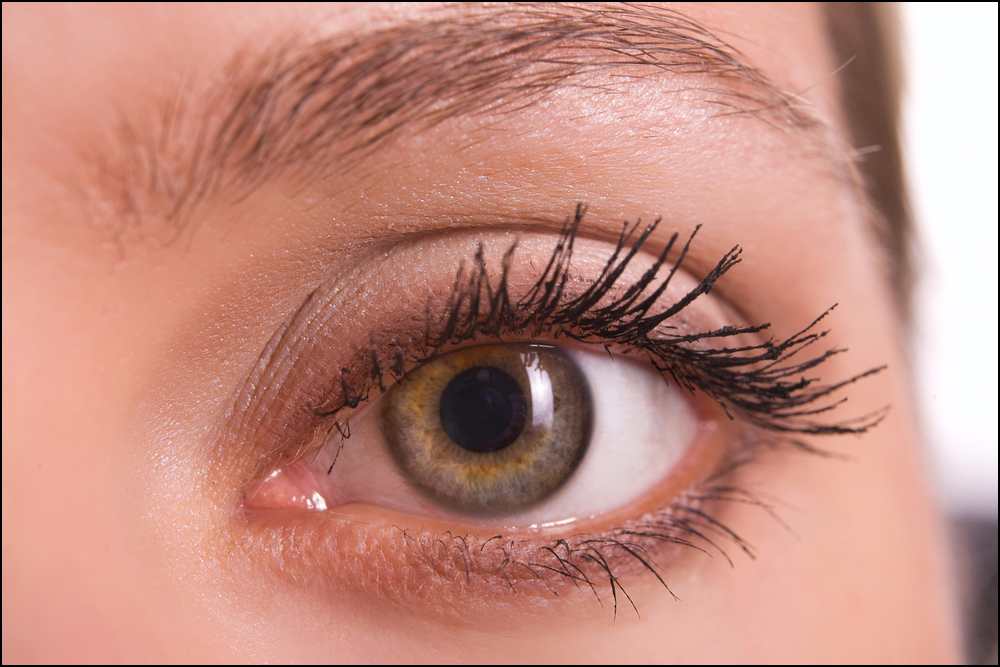 A woman's pupils can be a telltale sign she's interested in you as well. A study by Cornell University found women's eyes widen (dilate) when sexually attracted.
"The pupil reacts very quickly, and it is unconscious, so it's a method that gives us a subconscious indicator of sexuality," said lead study author Gerulf Rieger, a researcher at Cornell University.  Dilated pupils are a sign of sexual arousal for women so look out for her large dark eyes when you're with her.
4. Mimic Her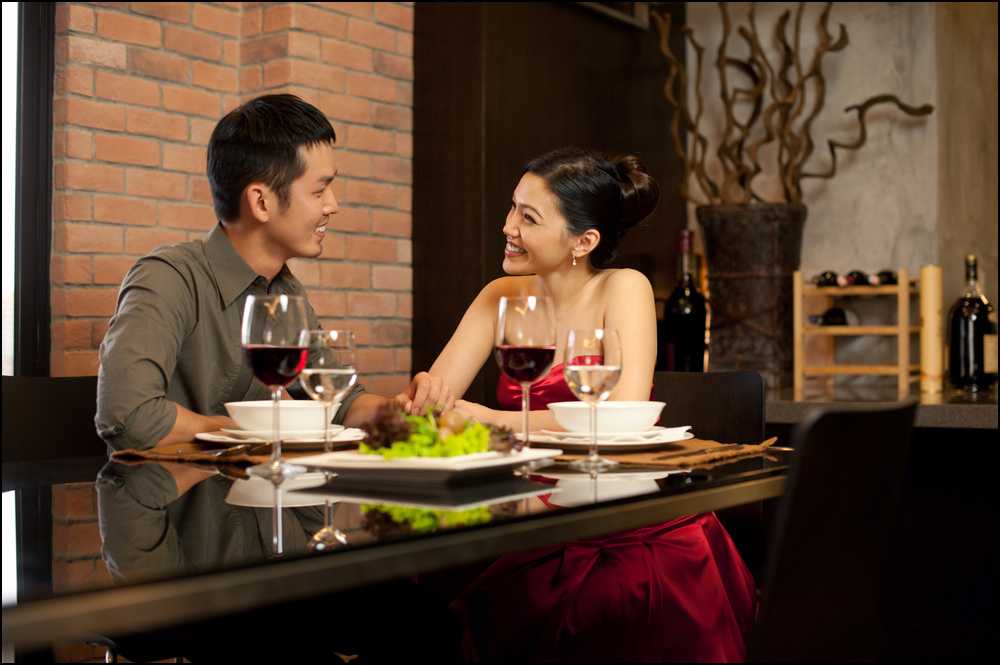 Copying the "verbal and nonverbal" behaviors of a woman can have positive effects for you. Specifically, if you're on a date with a woman and you'd like her to feel more comfortable, agreeable, or simply like you more, mimicking some of her behavior may make you more likable.
As an added bonus, copying her behavior may increase your sexual attractiveness as well. Be sure to be subtle; don't blatantly copy her. For example, if she scratches her face, scratch yours a few seconds later. If she leans in towards you, lean towards her.
On the flip side, if a woman mimics you, she might be playing the same game. One speed dating study had women copy men's behavior while another group of women didn't. The study found men rated the women who mimicked them MORE attractive than the women who didn't copy their behavior.
5. Her Ears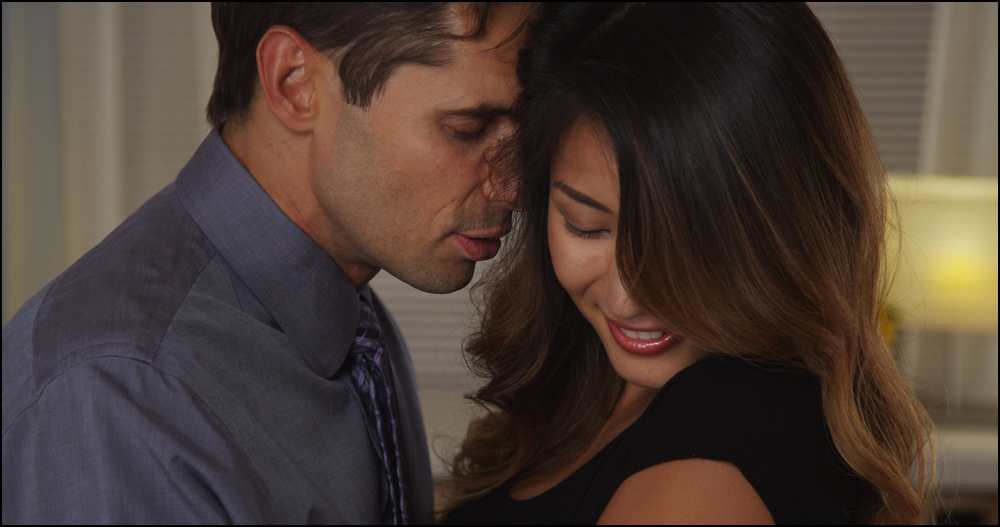 A study by the University Gabriele d'Annunzio found we are more likely to "perform a task when we receive the request in our right ear rather than our left." So, whisper those sweet nothings into her right ear.
If you're at a crowded bar, on a date, or in some intimate setting, whisper in her right ear to trigger the part of her brain that says "yes."
Final Thoughts
Always keep your eyes open for subtle signs from a woman which can show you her interest in you. Try as they may, women can't hide their subconscious telltale signals.
These 5 female body language signs can be your key to a successful encounter with a woman.
Her eyes – Eye contact signals her interest (or lack of it).
Her toes – A woman's feet and leg posture can be a clue to her interest you.
Her pupils – Dilated pupils are a sign she's into you.
Mimicry – Helps build rapport with the other person and can make you more likable and boost your attractiveness.
Her ears – whisper in her right ear to trigger the "yes" side of her brain.
If you're alert and pay attention, you'll know exactly where you stand with a woman.
Please leave your comments below. Feel free to add more female body language signs you would like to share.