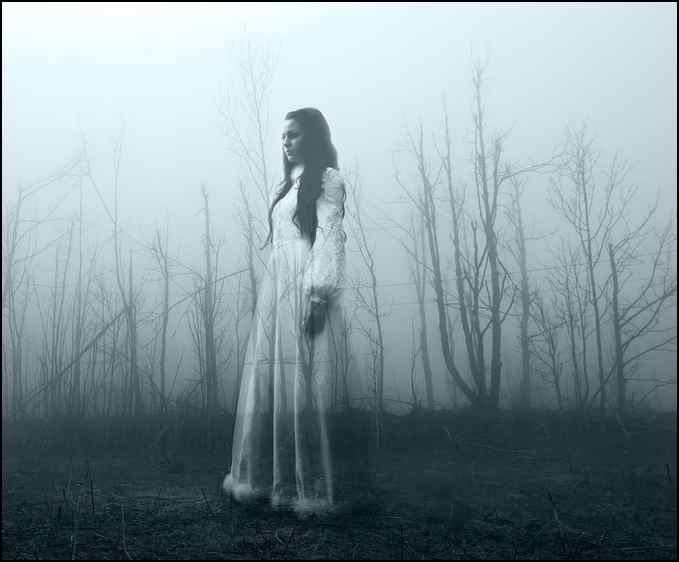 5 Signs You Are Being Ghosted By A Woman
Keep an eye open for these signs you are being ghosted. It's best to cut the cord before getting hurt by women who are about to vanish on you.
There's nothing more frustrating than being ghosted. It's become the norm on dating sites. Ghosting is looked at as being acceptable. Unless, of course, you're on the receiving end of it.
The official definition of Ghosting is "when someone you're dating or trading emails with ends the relationship by cutting off all communication, without any explanation."
Being ghosted sucks. It's even worse after you meet someone because you've already invested so much of your time. It can be maddening and quickly sour you to online dating when it happens.
If someone is doing any of these, end it now and don't wait to get your feelings hurt. People who want to be with you will make themselves known in your life. Here are 5 signs you are being ghosted by a woman.
1. She Changes Plans And Doesn't Reschedule
You've set a date and then you get a call or text (usually text) where she has to cancel. It doesn't matter what the reason is, she doesn't offer an alternative.
Things certainly come up and people have to cancel but I always keep an eye out if she reschedules and offers to meet on a different day and time, "Hey, I'm really sorry but I can't meet up Thursday.  I'm free Friday though!" shows she's willing to meet you no another day.
When a woman is interested in you and she has to change plans, she will always offer an alternative. Women who aren't interested will simply cancel on you and that's that.
2. Long Pauses Between Responses
When you started talking there was a natural ebb and flow. You'd send an email or text and you'd get a quick response.  The conversations were deep and great.
Now, you notice longer and longer time before she responds. You write her and it may take hours or worse, days to hear back.  You also notice she responds in a good turnaround time until you ask her out.  Then you suddenly get a long pause.
Either way, if you send her a message and don't hear back from her for a few days it's one of the signs you are being ghosted.
3. Short Responses To Your Messages
There was actual substance in her messages before.  Now, you can feel a less than enthusiastic response to your messages. The conversations are one-sided now. You used to have good conversations now it's just a few words. This is a huge red flag.
Forget about the sweet messages she used to send, now all you get is "OK" or other one word texts. The worst is the single emoji response to your long text, ":)" and nothing else.  Sorry dude, she's losing interest and is about to pull a vanishing act.
4. She Never Initiates Messages
As men, we tend to be the aggressor or initiate conversations but when you meet a woman who's interested in you, she'll write you first, often.
You use to get messages from her like "How's your day going?" or "How was work today?" but those messages are long gone.  You don't hear from her. She never checks in to say hi or tell you goodnight.
Now you put in all the effort.  The writing's on the wall dude.  It's time to move on.
5. She Is Always Busy
It's critical you realize this; women who are interested in you will always make time to see you no matter how busy they are. So, when you ask a woman out you either expect her to respond "yes" or, as I mentioned in #1, she'll tell you when she's free to hang out.
If she's always busy because of this or that or there's always something else going on preventing her to hang out, the signals are there.  You're wasting your time.
It shouldn't be a chore to get a woman to commit to hanging out.  It doesn't matter if you are trying to set up your first meeting or if you'd already met, a woman who is interested will make an effort to see you.
Final Thoughts
You need to live by this credo; never make someone a priority who treats you like an option. Women who're interested in you will make an effort to talk to you and hang out.
Be on the lookout for any of the 5 signs on the list.  If you sense a woman is doing any of these, it's time to cut the cord and move on.  If you're on the fence, go with your gut.  Your time is valuable so don't waste it on someone who disrespects you.
Remember, there are women out there who are looking to meet a man like you and would never pull ghost you.  Focus on finding them instead of wasting your time on women who play games.
Leave your thoughts below.  Do you look for signs you are being ghosted?  Share your ghosting experiences below.