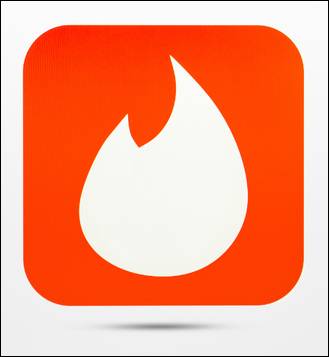 Top 10 Professions That Are Swiped Right on Tinder
Do you want to know how to increase the chances you are swiped right on Tinder? The answer is to share your career.
That's right, your profession plays a critical role when it comes to getting dates with women.
This isn't breaking news, though. In 2005, the study, What Makes You Click- An Empirical Analysis of Online Dating, found men who had jobs such as "firefighters" and "health-related professions" had some of the highest response rates from women on dating sites. Men with college degrees had a 35% increase in emails as well, the study found.
Not much has changed in over 10 years as you can see below.
Top 10 Male Professions According to Tinder
10. College Student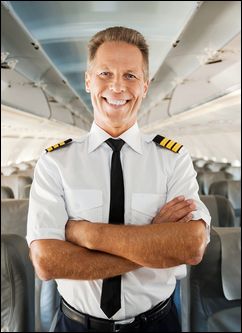 9. Paramedic
8. Model
7. Engineer
6. Teacher
5. TV/Radio Personality
4. Doctor
3. Firefighter
2. Founder/Entrepreneur
1. Pilot
What Does It Mean?
The main takeaway is that actually having a profession is important to women.
Women want stability and want to know a man can provide for a family. It doesn't mean they are looking for sugar daddies; far from it.
It means that women want a man who can contribute and no doubt these results show it.
The careers on the list vary but they are actual careers. You don't see "bartending" on the list because it's not a career. It's a job. There's a difference.
I am a little confused how being a "college student" is a career. I'm assuming that since men in college are educating themselves for a future career, that plays a role. That, or there is a huge number of college guys hooking up with women on Tinder, which is more likely the reason it's on the list.
Final Thoughts
It doesn't matter what your profession is, share your career on your dating profile and show your passion for it.
Women look for men with a career so it's in your best interest to not only show what you do but share WHY you do it. Most men simply share what they do instead of focusing on the "why".
For example, "I'm a teacher", is BORING. Ok, you are a teacher. Great. Why?
This is better:
"I'm a 5th-grade teacher and love what I do. I live for the daily challenges as I never have the same experience with a class twice. The best thing about my job is when a child thanks me for making a difference in his or her life. Amazing feeling."
Can you see why this is a much stronger statement than just saying what you do?
Even if you hate your job, share something positive about it.
Women love men who are passionate about things, especially their job.
Please leave a comment below because I'd like to hear what you think about the to male professions that are swiped right on Tinder.