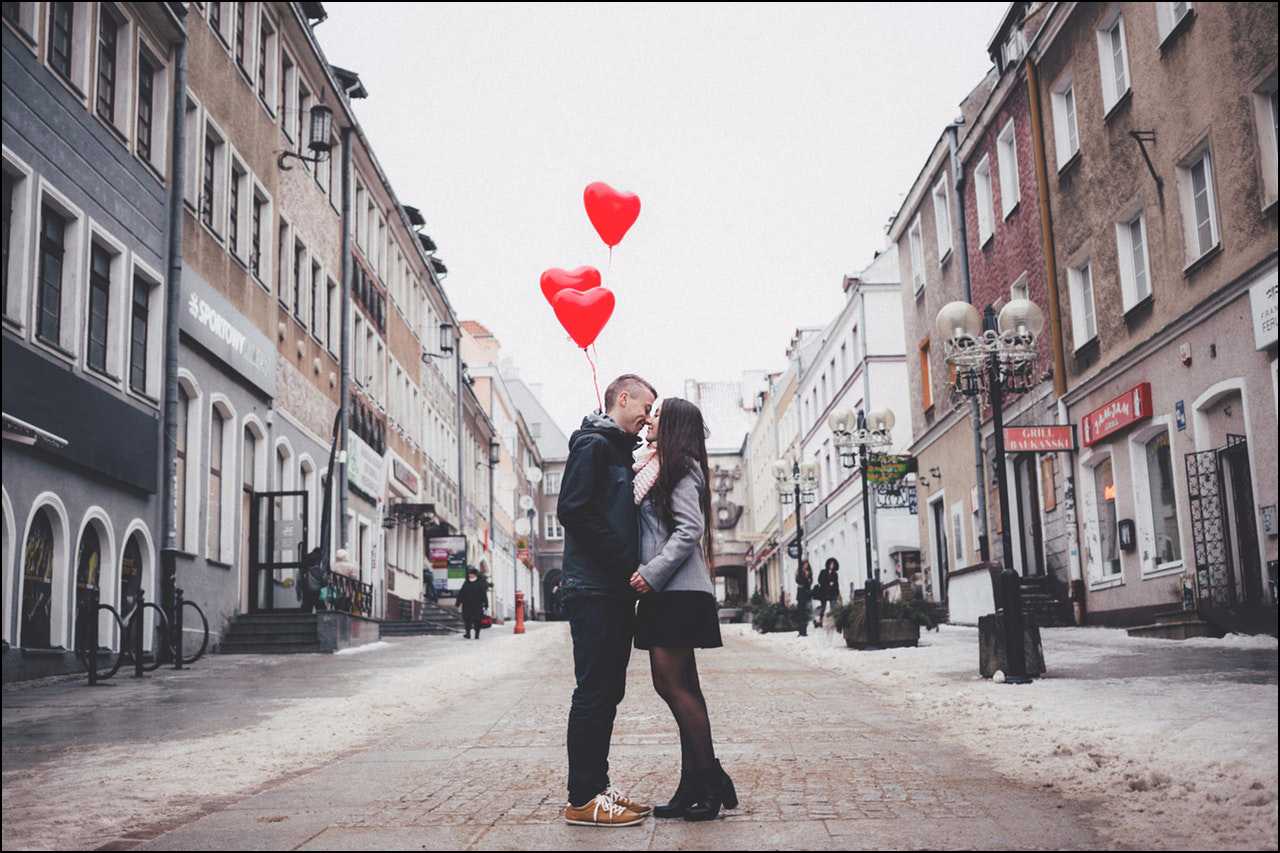 Online Dating Advice For Men New To Online Dating
So you're thinking about joining a dating site and looking for some good online dating advice? I'm going to share some tips to help you before you jump into the online dating pool.
The good news is there are millions of women online right now who are single and looking to meet someone. The bad news is the majority of men have no idea what they're doing when they join a dating site and start off on the wrong foot.
If you're new to online dating here are 10 tips with the best online dating advice so you aren't completely lost going in.
1. Make An Effort On Your Profile
First impressions are everything. You shouldn't have an incomplete or half-assed dating profile like these guys: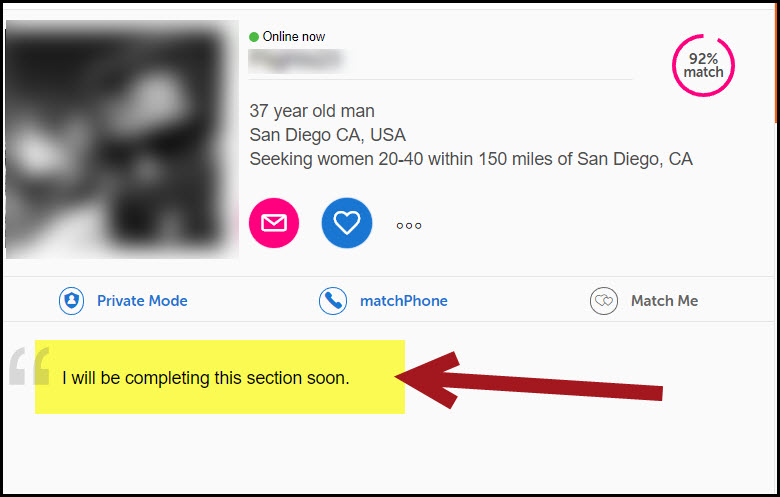 Both of the examples above show a complete lack of effort.  If your dating profile looks like either of these what do you think they say to women about the effort you'll put into a relationship?  It's a red flag.
The best online dating advice I can give is to put some effort into your dating profile. You'll stand out because most men share nothing about themselves.  It's funny because guys put up incomplete profiles and wonder why they aren't meeting women.
Here are some tips when crafting your dating profile:
Fill your profile completely.
Use at least 6 photos on your dating profile.
Check spelling/grammar errors on your profile and messages.
Share your passions, hobbies, and interests on your profile.
Add a few sentences describing the type of woman you are looking for.
Avoid posting anything negative (ex: "I'm not here for games!").
Use a catchy username.
Have a sense of humor and show some confidence.
2. Ghosting Happens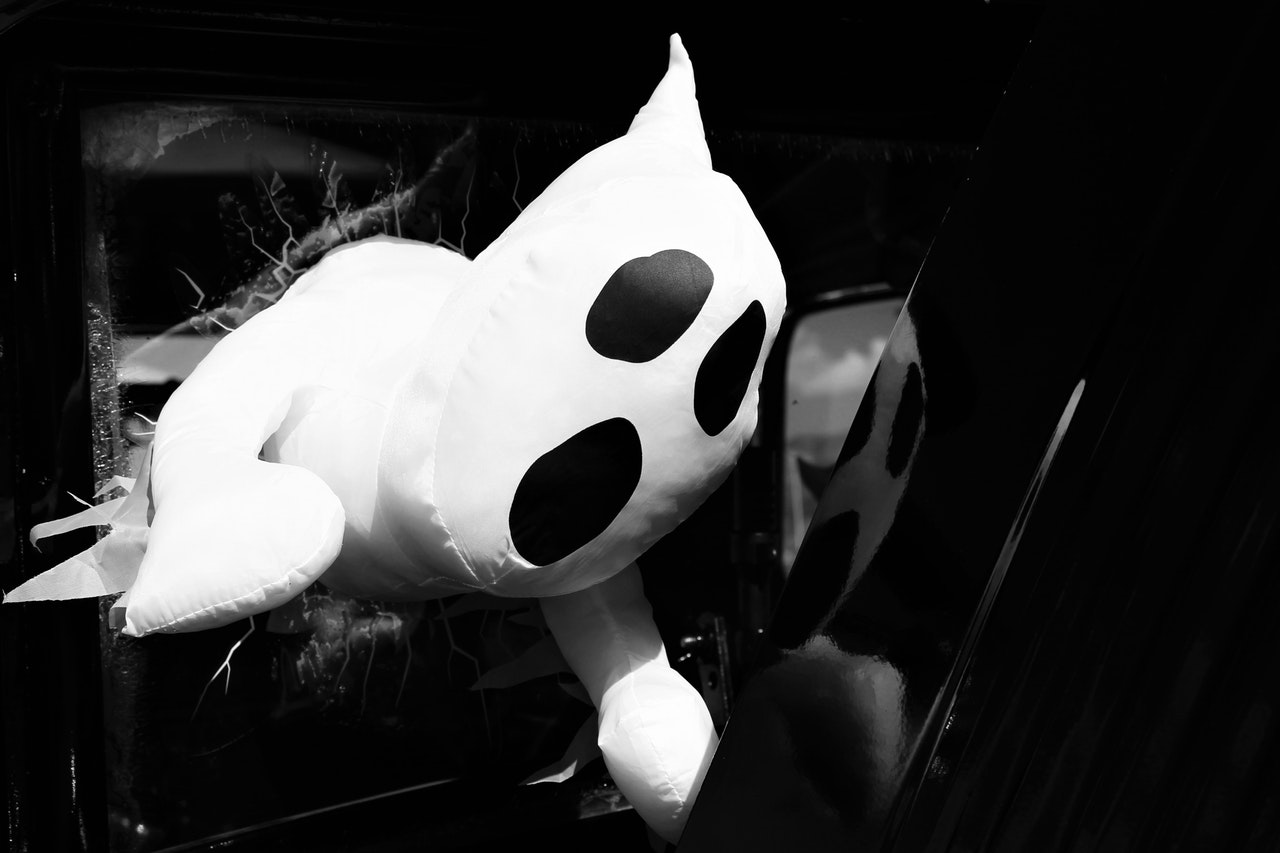 "Ghosting" is when someone you're dating or trading emails with ends the relationship by cutting off all communication, without any explanation.  Yes, it happens. It happens often. And it's going to happen to you, so deal with it.
There are going to be times when you're trading emails with a woman and then she's going to pull a Harry Houdini and vanish with no explanation.   It's unfortunate that it's become the modern version of saying "I'm not interested". If you get ghosted, just move on.  Don't dwell on it.  It's her loss.
Should you ghost a woman or not?  That's your call.  I would say if you get to the point of meeting a woman or swapping numbers, you should let her know you aren't interested instead of vanishing.  However, if you trade 2 or 3 emails only and lose interest it's OK to move on.  She'll get the hint.
3. Ask Her Out
Don't become an email buddy with women.  Grow a pair and ask a woman out within 5 emails.
Most men drag out emails and turn them into boring conversations. When your messages ask questions like "Anything fun planned this weekend?" or "How is your day going?" it's time to cut to the chase and ask the woman out.
Women aren't online for email buddies and neither are you. The problem of men taking too long to ask a woman out happens so much that eHarmony posted a blog article discussing this topic: Ladies: Get Your Match to Ask You Out!
Trade a few emails with a woman and ask her out. It's simple.
4. Everyone Lies About Something
People tend to exaggerate about something on their profile.  In one study, 81% of online daters lied about their weight, height, or age.
Why do people lie?  They may not actually be trying to deceive someone but are trying to present themselves in the best possible way to attract a partner.  Shave a few years off their age.  Embellish a bit about their lifestyle.  All done to project themselves in the best possible light.
In 1987, E. Tory Higgins published an article, "Self-Discrepancy: A Theory Relating Self and Affect", and argued there were three "domains of the self":
The actual self – attributes an individual possesses.
The ideal self – attributes an individual would ideally possess.
The ought self – attributes an individual ought to possess.
This is important because on dating sites people present a mixture of these selves on their dating profiles.  An example would be someone saying they love exercising outdoors but are more of a gym rat and haven't been on a hike in years.
Someone may say they are spontaneous when they haven't done a spontaneous thing in months.
Although people lie, they're usually not deal-breakers.  A woman may say she's in better shape than she is or shave a few years off her age but it's not going to be something you'll notice when you meet first hand.
This doesn't mean you should lie about anything.  Don't use 10-year-old photos or say you're 5'10" when you're 5'6″.  If you do things like these don't be surprised if you meet a woman under these lies and you don't get a second date.
5. Don't Cast A Wide Net
Don't email every woman expecting a response, especially if you don't match up in terms of lifestyle. You're in for disappointment if you email every woman you find hot without bothering to see if you actually match up.
Women are going to read through your profile with a fine toothed comb and if they see you don't match up on certain things, they won't reply.
An example is kids. Do you want kids? It's a simple "yes" or "no."  If you want kids and are emailing women who don't want kids you're going to have an empty inbox.
Use your sites filtering tool to look for traits that matter to you. This will help you focus on women you match up with. You'll do better in the long run.

6. Date Multiple Women
You know the term "don't put all your eggs in one basket?" It applies when you are on a dating site.
When I started online dating I would make the mistake of emailing multiple women, then dropping them all and focus on one hot one.  Maybe I was trading emails with other women or had gone on a date with one or two but would ignore them completely after the super hot one was in the picture.
The problem was I'd eventually meet the hot one and it didn't workout.  In the meantime, I lost all the potential opportunities with the women who I had been meeting and messaging prior to the hot one. I stopped doing this and am warning you so you can avoid doing the same thing.
Keep your options open until you meet the woman you feel is right for you.  Until you meet the one woman you want to date exclusively continue to trade emails, talk, text, and date as many women as you like.
Don't fall into a trap thinking because you're emailing a woman that she's going to date you so you can drop everyone else.
7. Adapt, Adapt, Adapt
One key piece of online dating advice you should follow is to change your dating profile every month or so. Add and remove photos.  Change your summary section.  Keep it fresh.
Also, if women aren't responding to your messages or look at your profile and don't message you, you definitely need to make changes.  This is when you need to adapt.
Most guys put up their dating profile and never change it.   They don't see the results they want and it never dawns on them to change things up.
Change how you approach women in your messages and tweak your dating profile until you get the response rates you feel are good.
8. Help Is Out There
There are plenty of resources out there to help you when you have problems on your dating site.
This site for example. Yes, it's a shameless plug but you can book mark this site or come back to it. Seriously, press "Command + D" or click "Bookmarks" at the top of the browser window and select Add Bookmark. There are a ton of tips here.
You can also visit sites like Reddit which has good online dating forum.
I'd stay away from dating site blogs. They're geared to women and are nothing but fluff and success stories. Look at the blog for POF below. Do you see anything which would help you meet a woman off a dating site? The topics are awful.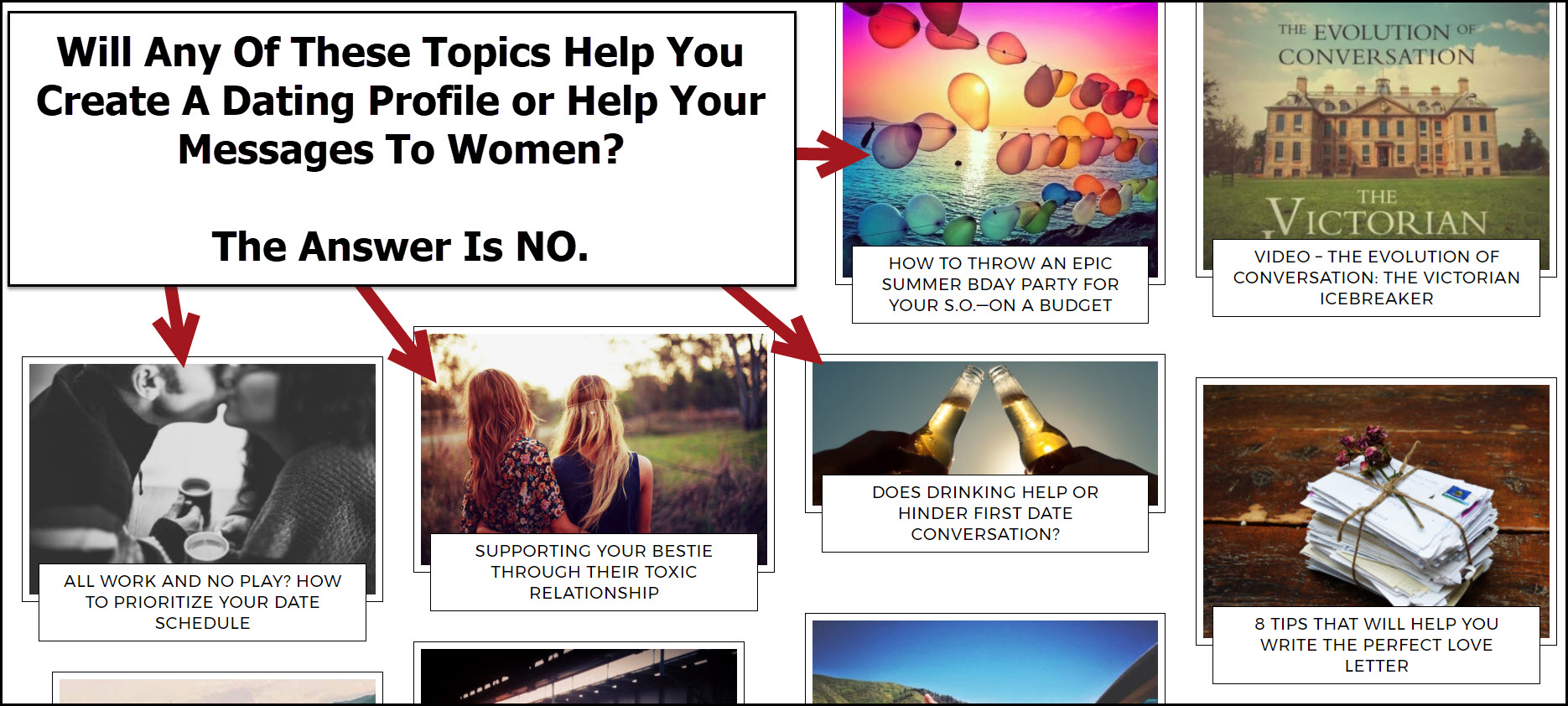 Don't be afraid to search out help if you are failing on dating sites.
9. You Get What You Pay For
Just because a dating site is free doesn't mean it's good.  A piece of online dating advice from yours truly is to use paid dating sites over free ones if you want to meet someone for a relationship.
This doesn't mean free sites don't work.  They do.  You can meet women on free sites but free sites also mean MORE men who are competing with you.  Also, women on paid sites are serious about meeting someone because they're spending their hard earned money.
In the end, you can always create a free membership on most dating sites to scan their members.  Be sure to pick the "recently online option" when searching the female members to give you an idea of the number of women who are actively looking for a guy.
10. It's OK To Take A Break
If you ever get tired of online dating, take a break. Believe me, it will happen at some point.
You may get frustrated, angry, or just tired of it.  It's OK.  Take a time-out.  It can be a few days or a few weeks.
Hide your profile and do something else to take your mind off online dating; spend time with family or friends, join a Meetup, take a road trip, focus on you.
You'll know when you're ready to jump back in.
Final Thoughts
The best online dating advice I can give you is to get in there and just do it.  You have to put yourself out there at some point.
Keep these tips in the back of your head as you start out and you'll not only get a leg up on other guys who are starting out but you'll have a much better experience:
Make An Effort On Your Profile
Ghosting Happens
Ask Her Out
Everyone Lies About Something
Don't Cast A Wide Net
Date Multiple Women
Adapt, Adapt, Adapt
Help Is Out There
You Get What You Pay For
It's OK To Take A Break
Good luck and Keep It Ninja!
Please share your own online dating advice below.