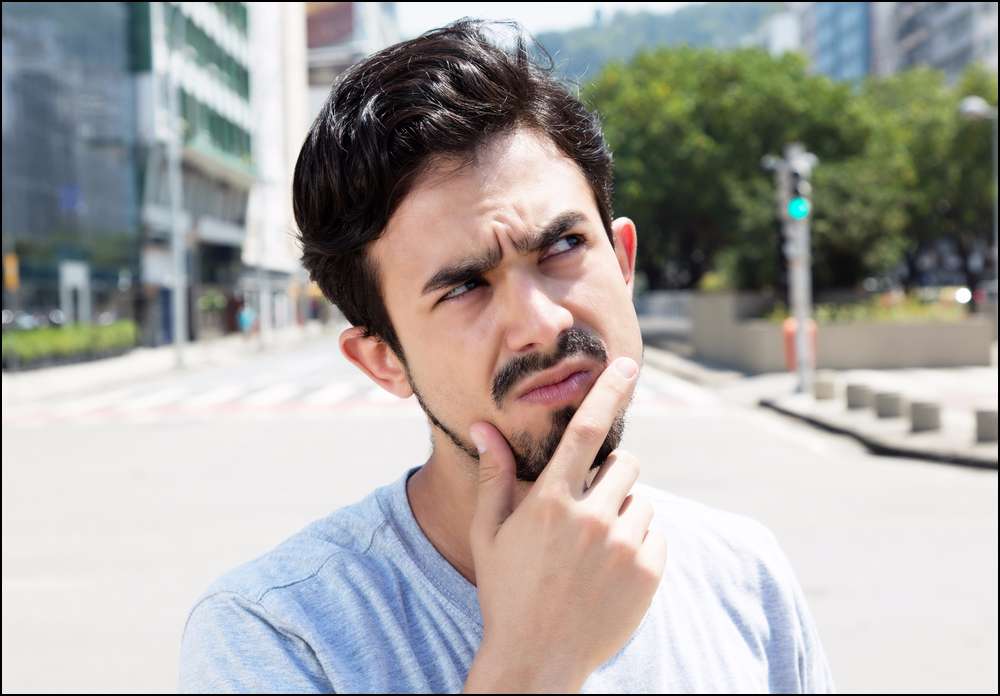 When Should You Ask A Woman Out Online?
You should ask a woman out by 5th email. Get her number so you can call or text her and set up a date. If she prefers using a chat tool like KIK or Snapchat, that's acceptable too.
The point is, it's in your best interest to meet her sooner than later. You must take your conversations offline and actually meet.
The majority of men either take too long to ask a woman out or shoot themselves in the foot asking her out in their first message.
I always aim to get a woman's number or chat ID by the 5th email. I'm not about wasting my time and neither should you. You aren't online looking for a pen pal, are you? Didn't think so.
Now that you know when you should ask a woman out, let's discuss the WRONG approaches most men make when asking women out online.
Don't Ask Women Out In Your First Message
When should you ask a woman out on your dating site? Not in your first message that's for sure. Too many guys ask women out in the first email like this guy:

If there's one thing I want to drill into your head here is NEVER ask a woman out in your first message. I'm all for cutting to the chase, but really, asking a woman out in a first email is a waste of your time.
Here are a few facts from Zoosk about words used in first date messages:
Messages that use the word "date" receive 14% fewer responses.
Messages that use the word "go out" receive 56% fewer responses.
Do you really think a woman who gets 20 or 30 messages a day is going to see a message like this and say "Yes, let's meet!"

No, she'll immediately delete your message and you'll be left out in the cold.
You need to establish a connection in your emails. Show her you have common interests and are worth getting to know.
Don't Take Too Long Either
Women don't email buddies. While some men ask women out in the first message, others take the LONG approach and swap endless messages.
The issue of men taking too long to ask women out happens so often eHarmony posted a blog article about it: Ladies: Get Your Match to Ask You Out!
The blog post encourages women to drop hints to men to nudge them to meet them for a date.
Conversations are for dates, not your emails. If you take too long to ask women out the end result is they may lose interest. Even worse, some other guy may ask her out and she'll go out with him because you dropped the ball.
It's so bad women even indicate on their profiles that they aren't there for email buddies:
"Let's meet up instead of being pen pals! I can only handle emailing a stranger so many times :)"
"I'm not interested in being someone's pen pal for months without having that initial meeting to see if there is chemistry."
"I'm looking for a relationship and not a texting buddy."
You are shooting yourself in the foot when you drag out email exchanges. As soon as the first email is sent, the clock starts ticking; the odds of a successful date start to go down.
I covered this in a blog post where I discussed a study found there's a tipping point where the longer you wait to meet, the less likely you'll have a successful outcome. You can read it here:
http://www.ninjaonlinedating.com/blog/meeting-women-online/
The point is simple; take action. Don't let your messages drone on.
When Should You Ask A Woman Out: Final Thoughts
It can be intimidating to ask a woman out. You don't want to appear too eager but you don't want to take too long to get her number either.
When should you ask a woman out on your dating site? Sooner than later. I aim for the 5th email.
Don't be afraid or hesitate to ask a woman out. And don't be the guy whose becomes an online pen pal. Ask her out already!.
What's the worst that can happen? She says "no." Great. You know where you stand so you can focus on someone else.
Now you know when the best time to ask a woman out. To discover how to ask a woman out on a dating site, check out my other blog post here: How To Ask A Woman Out On A Dating Site In 3 Simple Steps
Keep it Ninja!
What's your take on when should you ask a woman out online? Leave your thoughts below.