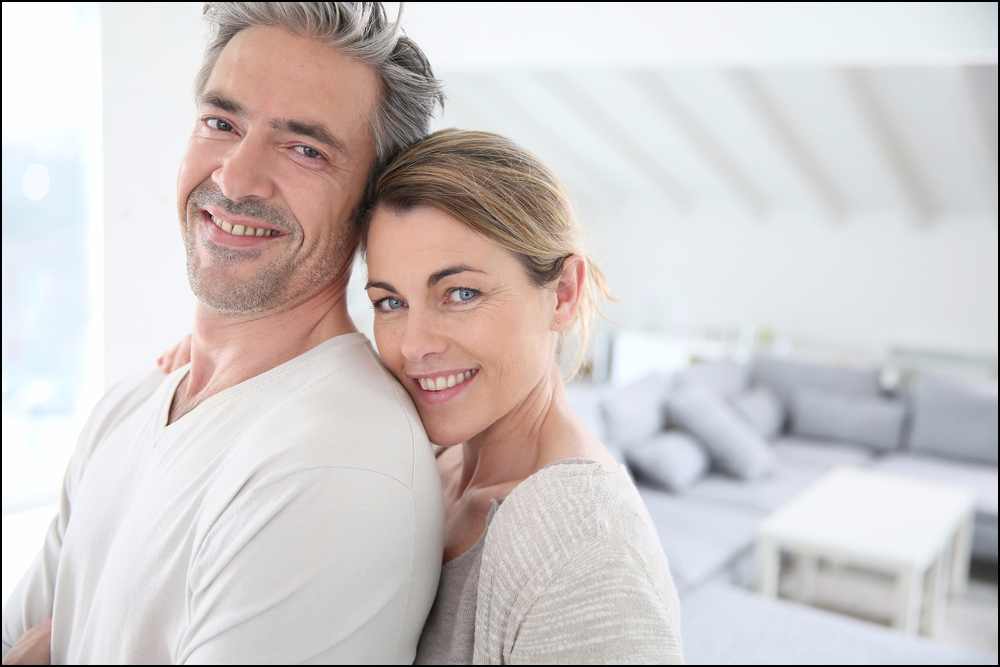 3 Reasons Women Are Attracted To Men With Gray Hair
Gray hair is attractive! A recent survey found women are attracted to men with gray hair and find these "silver foxes" as HOTTER than other guys. Quite simply, it's OK to show your gray hair on your photos.
Match.com surveyed women and asked "Is silver hair really sexy on guys?" and the overwhelming response was 72% of women find men with gray hair attractive.  Here are 3 reasons why women are attracted to men with gray hair.
1. Men with gray hair are wise and have class.
These guys are distinguished gentlemen and know what women want.  Life has made them wise and these guys know:
how to act
how to dress
how to communicate
how to listen
how to lead
how to appreciate a good woman.
They're more polished and mature than younger men and as a result, more appealing.  Why would a woman want to date an immature boy when she could have a man, right?
2. Men with gray hair know how to treat a woman.
Older men are "seasoned veterans" when it comes to dating. They aren't little boys who don't know how to treat women.
These are men who aren't going to split the bill on a date or whip out a Groupon when they're handed the check at dinner. They're real men who know how to treat a woman not only on dates, but in all aspects of life.
It doesn't mean they're sugar daddies or rich but are old school.  They hold the car door open, stand up when a woman excuses her self from the table and call to make sure she makes it home after a date.  What woman doesn't want to be treated like a queen?
3. Men with gray hair make good partners
Older men don't play games with women.  They have a plan, get things done, and aren't wishy-washy.  There's no time for that nonsense.  They offer stability in a sometimes unstable world, are supportive, and appreciate a good woman.
These are men who avoid drama like the plague and are done "playing the field."  They know exactly what they want and make fantastic partners because of it.  Older men more than likely have had children already and have a lifetime of experience to fall back on.
Final Thoughts
Match.com found women dig silver foxes so embrace your grayness.  Women think gray hair oozes sex appeal.
Even though we may think of these guys as "older", women see the grayness as a symbol of a full life.  Women see men with gray hair as wise, appreciative of a good woman, and potentially great partners.
Oh, and lastly, women love the natural look so don't color your hair or do the comb-over(even worse). You aren't fooling anyone.